We invest in research and development to keep a finger firmly on the pulse of energy innovation. We've been ahead of the curve since 1986 and introduced now standard practices, services and products to the Irish marketplace.
In 2015 Alan and Kevin Keyes partnered with global leaders in sustainable energy - experts, engineers and inventors. This marriage resulted in a sister company called Glenergy and the promise of world-class clean energy solutions for all manner of domestic and business use throughout Ireland.
Energy for Everything...
Glen Fuels is the first and only Irish company offering a comprehensive suite of both fossil fuels and clean energy solutions with the financial support of Government grants and the backup of the unrivaled Glen Fuels customer care.
...what is renewable energy?
Sources of renewable energy include sunlight, wind, rain, water, condensation and geothermal heat. These energy sources are abundantly available in and around every single building in Ireland.
Our renewable energy technologies include ground source and air source heat pumps, hot water heat pumps, solar thermal, solar PV and combined heat and power (CHP).
...what is eco-friendly?
Eco-friendly, green and environmentally friendly are all the one and these activities reduce pollution and the depletion of natural resources. They work to reduce the negative impact of modern society's energy demands on the environment.
Our eco-friendly products include chemical-free water softening, underfloor heating and heating panel systems.
​...what is efficient energy?
Efficient energy systems aim to reduce the amount of energy required to deliver products and services.
Our efficient energy solutions include LED lighting, energy saving bulbs, underfloor heating, wall heating panels.
Should I get Glenergised?
Energy efficiency and renewable energy are the pillars that support sustainable energy policy. Government grants are available to business and home-owners interested in Glenergy's safe, silent, clean and often invisible energy solutions that will:
Create a safer environment for your children.
Integrate into new-builds or retrofit into existing buildings.
Generate an income by selling surplus energy to the national grid.
Improve BER rating.
Reduce reliance on fossil fuels.
Use energy more efficiently.
Reduce energy bills.
Reduce reliance on imported fuels.
Create a cleaner world for your children:​
All our clean energy technologies are easy to retrofit and install into new builds. Your nearest Glen Fuels depot manager or dedicated sales manager will schedule a no-charge, no-obligation site visit with a Glenergy engineer. Once a complete assessment has been made of your home or business premises, we can recommend the best technology to meet your needs.
Please feel free to consult the table below for information on our partners and products. For more information, click on the product that interests you or visit the Glenergy website.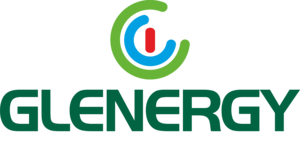 Farming Special Offer
Feeling the chill working on the farm? Visit GlenFuelsStore.ie for this summer giveaway.
Fuel for Fisheries
Glen Fuels' state-of-the-art tankers transport 200L to 37,500L of top quality marine fuels, per delivery, along the East and South-East coastline from Dublin to Cork.
Our marine sales managers and delivery drivers offer an unrivalled and flexible understanding of your unique needs.
Contact us: sales@glenfuels.com