Blog » Rosslare » Christmas Comet 2018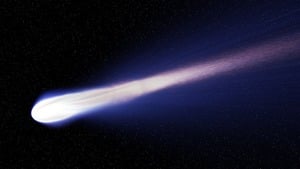 The Christmas Comet
The Irish skies are going to be very busy this December: friends and family will be returning to their homes for the holidays and with Santa Clause visiting children all around Ireland. This year there's even more reason to keep an eye on the sky as Comet Wirtanen aka "The Christmas Comet" is also coming to town.
Comet Wirtanen is named after an astrologer called Wirtanen who first spotted the Comet in 1948 and because he'll be so close to Earth, Comet Wirtanen might also be visible from the city suburbs.
But, if you want to make sure you get a glimpse of history, Astronomy Ireland is giving you FREE use of the most powerful telescopes in Ireland which are thousands of times more powerful than human eyes. See Comet Wirtanen on Friday, December 14 at 8pm at Astrology Ireland headquarters in Rosemount Business Park, Blanchardstown, Dublin - they say that comet is "showing well" and they encourage you to tell bring your friends.
Gift Vouchers
Redeemable in all depots against all products. Call or pop into your local Glen Fuels depot to purchase.

70% Cheaper Hot Water
Hot water heat pump. Super easy to install. Ideal for homes and dairy farms. Renewable energy reduces bills. Reduced to clear. GlenFuelsStore.ie