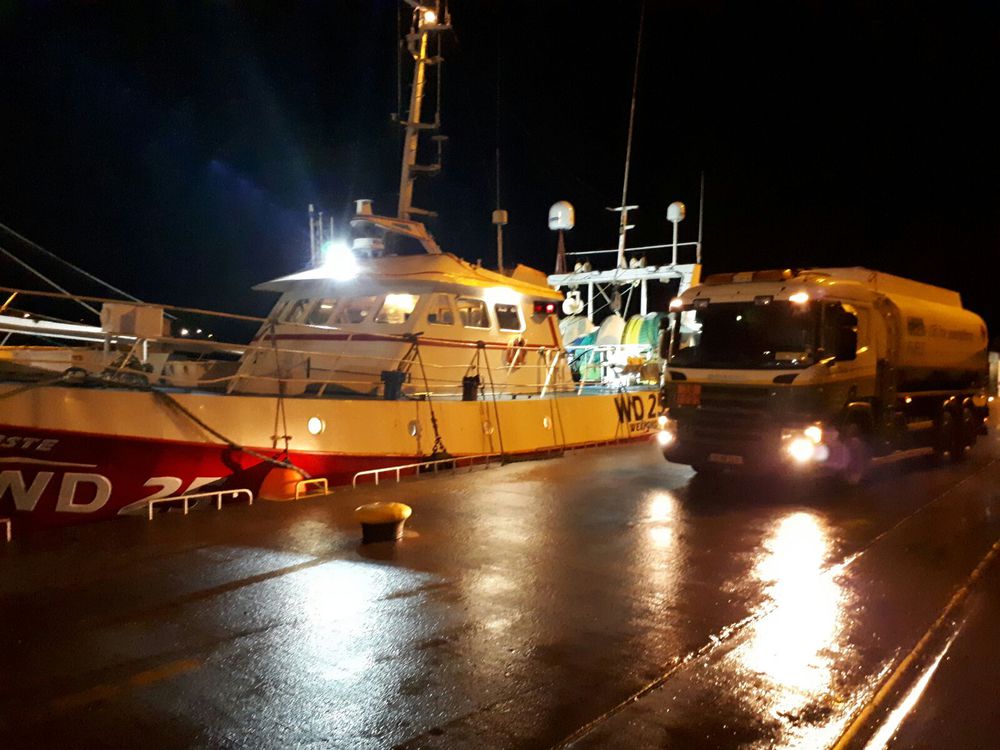 Bunkering by Glen Fuels
Nationwide Delivery
Bunkering by Glen Fuels is the first choice for local and foreign vessels refueling on Irish shores.
Working with a network of distributors, Bunkering by Glen Fuels arranges deliveries at ports and harbours throughout Ireland.
Marine oil (SFGO and marked gas oil are ISO 8217 and Marpol compliant)
Standard or specialty lubricants
Quick Response
Your dedicated sales manager will work with you to ensure you get a top quality oil, delivered when and where you need it.
Flexible, highly responsive delivery service is key in this FMCG sector
State-of-the-art tankers transport up to 40,000L of top quality marine fuels, per delivery, to ports and harbours along the East and South-East
Drivers take every precaution to safely deliver marine fuel in bulk to commercial fishing boats at ports and harbours
Fuel Your Fleet
To include your vessel on the Glen Fuels delivery route and experience unrivalled customer care, please visit our Bunkering by Glen Fuels website.
To set up a commercial account online:
Click "Apply Online" below
Then select "Agri/Commercial"
Check the box "Road Diesel", "Marine Fuel" and/or "Commercial Lubricants"
Complete all required fields
You can preview the T&Cs on the bottom left of this page
Or, click here to print and post an application form.
Terms and Conditions
Commercial Account
Always delighted with the service Glen Fuels provide. Always competitive with pricing for marine gas oil even if we order last minute, which is often the case in the shipping industry.
By Great Glen Shipping, UK , Ireland
Yes, it all went great Ian. Best experience I've had in any harbour by everyone. I'll be back. Thank you all very much.
By Bunkering, Dunmore East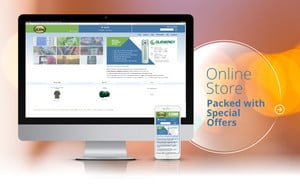 Delivering Nationwide
Range Cooker Additive
Lubricants
AdBlue
Oil Tanks
Diesel Storage Tanks
Magnus™ Monitors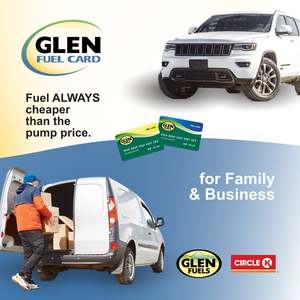 Glen Fuel Card
For personal and professional use.
Discounts at Glen Fuels and Circle K:
Unleaded and diesel
Adblue and lubricants
Car wash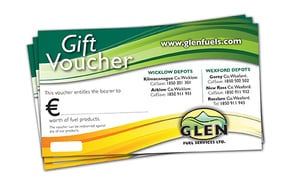 Gift Vouchers
The Glen Fuels gift voucher is the ideal gift for:
Christmas, Mother's Day, Father's Day, house warming, birthday, get well soon, new baby and christenings.
Redeemable in all depots, the heating oil gift voucher is very popular.
Purchase from your local Glen Fuels depot.