Testimonials
Yes, it all went great Ian. Best experience I've had in any harbour by everyone. I'll be back. Thank you all very much.
By Bunkering, Dunmore East
Always delighted with the service Glen Fuels provide. Always competitive with pricing for marine gas oil even if we order last minute, which is often the case in the shipping industry.
By Great Glen Shipping, UK , Ireland
I found the website very friendly and easy to use. I downloaded the Budget Plan form, filled it out according to my needs and returned it to Glen Fuels. I have had three fills on the Budget Plan and each one has been promptly delivered, which is important to me as I have young kids at home. My current fill will last me until the autumn and I have peace of mind that I'll have six €90 payments built up by then.
By Busy Mummy, Co. Kilkenny
We find Glen Fuels an excellent company to deal with. They are very reliable and provide a prompt and speedy service and Larry O'Brien is at the end of the phone at all times to meet our needs.
By Doyle's Garage, Wexford
On our dairy farm we've a high demand for hot water on a daily basis for both the bulk milk tank and the milking parlour. The hot water heat pump has reduced our electricity bill significantly and we're still passing our TBC tests and our milk is premium grade all the time, every day.
By Joe O'Brien, Dairy Farmer, Limerick, Limerick
I purchase all my diesel and lubricants from Glen Fuels because of their efficiency, competitive prices and very friendly staff.
By Farmer, Wexford
I wish to convey my eternal gratitude to Glen Fuels for their efficiency in delivering Kerosene to me within three hours of my urgent order.

My heating did not come on this morning and on checking I discovered my tank was empty. I hear you say, "Not for the first time" and you are correct. However as I had a delivery in December 2019 it never occurred to me that I would run out.

As we are in the category that is confined indoors for the time being you can understand the need for a warm house. This you have now guaranteed. Please say thank you to Patricia for her understanding and courtesy in dealing with my plight - which is always the case by the way - and to Ken for his prompt and good humoured delivery. Great to see you continue the high standards of customer care that is a hallmark of a great and successful company.
By Exceptional Emergency Delivery, Home Heating
As a busy mum with three young children, life can be hectic and fast. I am always on the move. The good thing about the Glen Fuel Card is that I know I have credit and I will never feel stuck. It's reliable and easy to use at any Glen Fuels Depot or any Circle K forecourt. The weekly invoices and monthly statements help me to keep track of our family's fuel usage and cost.
By Personal Use Glen Fuel Card, Co. Wicklow
Can't recommend Glen Fuels enough. They are completely customer focused and always reliable. I've been a customer for 20 years and hope to remain so for another 20 at least.
By Heating Oil Customer, Co. Wexford
My family owns the Coach House and Enniskerry Inn pubs and B&Bs.
We installed the Glen Fuels Magnus™ Monitor System at each of these premises.
The app enables us to remotely monitor the oil consumption at each premises.
Glen Fuels also monitors the two gauges. During lockdown, we received a call from Glen Fuels advising us that the level of oil in one of the tanks was reducing by a certain amount each day. While the premises is closed due to Covid, we have had one person living there.
From the point of view of security, it was reassuring to know that a separate set of eyes is keeping an eye on our oil. I would recommend the Glen Fuels Magnus™ Monitor System to anyone in the hospitality sector and to those with holiday and rental homes.
By Brian Lawlor, Co. Wicklow
Best fuel company I've been with, highly recommended.
By Heating Oil Customer, Co. Wexford
The oil monitor is great. Haven't run out yet and no more soaking feet walking up the garden to check tank level!
By Glen Fuels Magnus Monitor Customer, Co. Dublin
A great company altogether.

They delivered oil during a snowy spell when my regular supplier of over twenty years refused.

Ian Murphy from the Rosslare depot is a gentleman
By Heating Oil Customer, Co. Wexford
Having the Glen Fuel Card has been a huge benefit for me. Invoices emailed to me regularly enable me to stay on top of my paperwork records while two direct debit payments each month allow me to manage my finances more effectively. I have had experience with Glen Fuels from both a business and personal perspective and I have found them to be a great company to deal with; efficient, helpful and professional. I would highly recommend them to anyone in a position to avail of a Glen Fuel Card. Thanks Glen Fuels for everything.
By Bridget - Carer, Co. Wicklow
From a young age I have loved technology as I believed it would benefit us all. Many people my age are scared to touch technology but my advice is to jump right in.

I considered the Glen Fuels Magnus™ Monitor System a no-brainer.

I have friends in their 80s who now have the Glen Fuels Magnus™ Monitor System as it is easy to use. It means they don't have to dip the tank in winter, they know exactly when it's time to order and they can press a button on their phone which sends an order to Glen Fuels.

My daughter routinely forgets to order oil and I have been frozen in her house on more than one occasion, so I insisted she get one too!

With Glen Fuels Magnus™ Monitor the oil tank will never be empty and nobody need ever run-out.
By Joe, Co. Wexford
The Budget Plan is a great system. It works really well for me. I never have to worry about having enough cash when ordering a fill.

I believe oil is the most efficient heating system out there. A few years ago I insulated the house and installed double-glazing windows. It means the house heats up quickly, stays warm long after the heating is turned off and I don't need to light the stove.

Because I am a Budget Plan customer, I was able to avail of the free Glen Fuels Magnus™ Monitor, which I believe everyone should have.
Click here to read Joe's testimonial on Magnus™ Monitors.
By Joe, Co. Wexford
Dipping the oil tank using a stick is time consuming and inaccurate so it's often put on the long finger. As a result, farms often run out of oil, bringing key activities to a halt.

When a Magnus™ Monitor is installed on your oil tank, you are able to track your hourly, daily, weekly, monthly and annual oil usage from a smartphone or laptop. In addition, the team at Glen Fuels monitors your oil level 24/7.

The Glen Fuels Magnus™ Monitor System ensures you never run out of oil again and eliminates the panic of finding the tank empty when you need to filll a tractor.

The Glen Fuels Magnus™ Monitor System also sends a notification to your phone/laptop if the liquid level in the tank drops suddenly, due to a leak or theft.
By Larry O'Brien, Glen Fuels Agri Sales Manager
Highly recommend Glen Fuels, always accommodating and friendly on the phone.
By Heating Oil Customer, Co. Dublin
The Magnus™ Monitor has been an operational game-changer for my commercial customers.

Dipping oil tanks using long sticks is an ancient, inacurrate and time consuming process that is often put on the long finger.

As a result, companies find out they've run out of oil when a lorry pulls up at the tank, which brings the production process to a grinding halt.

Once installed on the tank, the Glen Fuels Magnus™ Monitor System accurately measures your hourly, daily, weekly, monthly and annual oil usage. This information is visible on a smartphone or laptop. In addition, the team at Glen Fuels is able to monitor your tanks 24/7. We send a delivery before you run out of oil.

Theft and leakage are a constant concern for business owners. If the Glen Fuels Magnus™ Monitor System detects a sudden drop in the liquid level, the app notifies you immediately.
By Larry O'Brien, Glen Fuels Commercial Sales
Magnus™ Monitors has changed home heating completely.

Once the Glen Fuels Magnus™ Monitor System is installed on your heating oil tank, you monitor the level of oil in the tank from your smartphone or laptop. From my office in the Glen Fuels Gorey depot, I can also see the level of oil in your tank and I check in on my customers every day to see who is running low.

You can set a reminder on the Magnus™ App to notify you when the oil level drops to a certain level (for some people that's 50% while for others it's 20%). This piece of technology eliminates the chance of you ever running out of oil.

Another plus with the Glen Fuels Magnus™ Monitor System is that if the level of oil in the tank drops suddenly from a leak or, worse, theft; the monitor will alert you.

By Larry O'Brien, Glen Fuels Sales Manager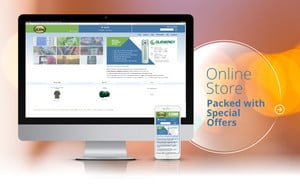 Delivering Nationwide
Range Cooker Additive
Lubricants
AdBlue
Oil Tanks
Diesel Storage Tanks
Magnus™ Monitors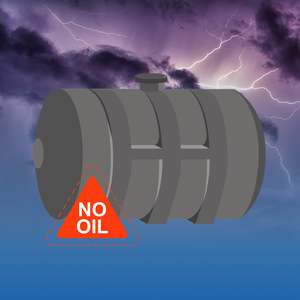 Never Run Out of Oil
Always have oil in the tank with Glen Fuels and Magnus™ Monitors.
Suitable for homes, farms and businesses.
FREE

for Budget Plan customers
Special offers for Agri and Commercial customers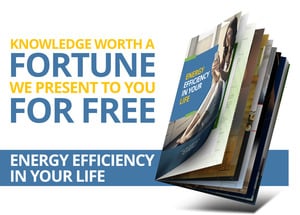 Reduce Energy Costs
Insulation
Oil and Renewable Central Heating
Energy Rated Appliances
Kick the Car to the Curb
Generate Your Own Energy
The Cost of the Little Red Light
Click here to download.