Always Have Oil in the Tank
Life is busy and we often forget to dip the oil tank or order a fill.
Each year 20% of domestic customers run out of heating oil.
Run-outs usually occur on long weekends, Christmas Eve, or when bugs and viruses keep us at home.
Magnus™ Monitors Homes
Agree to buy your heating oil from Glen Fuels and receive:
Free Magnus™ Monitor*

(rrp €185)
Free Glen Fuels Remote Tank Monitoring
Free Magnus™ Monitor App

Oil tank level
Daily usage
Order online
Notification of sudden drop in oil level

Free Priority Oil Deliveries
Not included: Magnus™ Monitor installation (€30) and Magnus™ Monitor annual license fee (€60)
Glen Fuels Magnus™ Monitor System
Eliminates heating oil run outs
Eliminates dipping the oil tank
Eliminates bleeding the boiler
Remote Radar Technology
The Glen Fuels Magnus™ Monitor System is a piece of genius that delivers peace of mind:
SigFox, 2G or NB-IoT coverage
Radar technology for accuracy to +-1cm
App syncs with multiple Monitors in various locations
To apply for the Magnus™ Monitors Homes:
Click "Apply Online" below
Select "Domestic"
Check the "Magnus Homes" box
Complete all required fields
Click on the link below (on this page) to preview the T&Cs
Or, click here to print and post the application form.
Terms and Conditions
Magnus Homes
Magnus™ Monitors has changed home heating completely.

Once the Glen Fuels Magnus™ Monitor System is installed on your heating oil tank, you monitor the level of oil in the tank from your smartphone or laptop. From my office in the Glen Fuels Gorey depot, I can also see the level of oil in your tank and I check in on my customers every day to see who is running low.

You can set a reminder on the Magnus™ App to notify you when the oil level drops to a certain level (for some people that's 50% while for others it's 20%). This piece of technology eliminates the chance of you ever running out of oil.

Another plus with the Glen Fuels Magnus™ Monitor System is that if the level of oil in the tank drops suddenly from a leak or, worse, theft; the monitor will alert you.

By Larry O'Brien, Glen Fuels Sales Manager
The oil monitor is great. Haven't run out yet and no more soaking feet walking up the garden to check tank level!
By Glen Fuels Magnus Monitor Customer, Co. Dublin
From a young age I have loved technology as I believed it would benefit us all. Many people my age are scared to touch technology but my advice is to jump right in.

I considered the Glen Fuels Magnus™ Monitor System a no-brainer.

I have friends in their 80s who now have the Glen Fuels Magnus™ Monitor System as it is easy to use. It means they don't have to dip the tank in winter, they know exactly when it's time to order and they can press a button on their phone which sends an order to Glen Fuels.

My daughter routinely forgets to order oil and I have been frozen in her house on more than one occasion, so I insisted she get one too!

With Glen Fuels Magnus™ Monitor the oil tank will never be empty and nobody need ever run-out.
By Joe, Co. Wexford
Does the Glen Fuels Magnus™ Monitor System Protect Against Heating Oil Theft?
in Magnus Monitor FAQs
Yes, the Glen Fuel Magnus™ Monitor System sends out "theft" and "unnoticed leak" alerts.
How is the Glen Fuels Magnus™ Monitor System Fitted to the Tank?
in Magnus Monitor FAQs
During installation, Magnus™ Monitor is applied to the top of the heating oil tank with a polyurethane and silicone, weather-proof adhesive.
Is a notification sent when running low?
in Magnus Monitor FAQs
In order to receive notification that it's time to top-up, you must login to the Magnus App and set the threshold.
We recommend setting it to between 20-30%.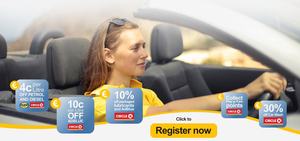 Glen Fuel Card - Personal
Discounts:
Cheap petrol and diesel
AdBlue, lubricant, carwash
Accepted at:
Circle K nationwide
Glen Fuels service stations
For commuting, play dates, general running around.
Terms and conditions apply.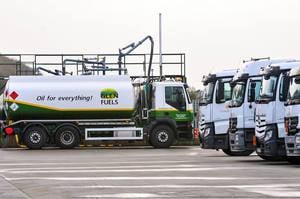 Every Drop, Delivered
The technology on the Glen Fuels trucks ensures that every drop of oil ordered is delivered.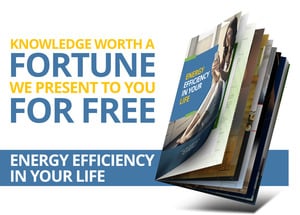 Reduce Energy Costs
Insulation
Oil and Renewable Central Heating
Energy Rated Appliances
Kick the Car to the Curb
Generate Your Own Energy
The Cost of the Little Red Light
To download your FREE Glen Fuels eBook, click here.