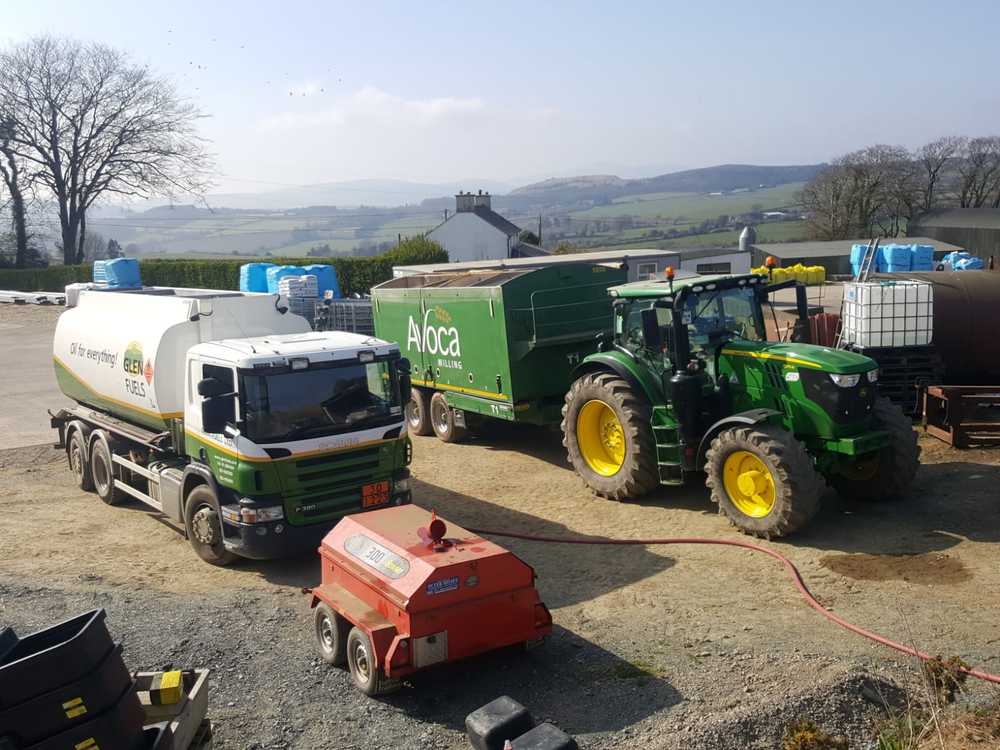 Since March 31st 2011, all green diesel supplied in Ireland for use in all non road mobile machinery is primarily used in the agricultural and commercial sectors i.e. tractors, harvesters, diggers, forklifts etc must be sulphur free gas oil (SFGO) which contains 10 parts per million of sulphur (10 ppm). This EU directive, introduced in January 2011, is designed to lower emissions and reduce the rate of sulphur and carbon deposits created by non road machinery.
Agricultural Fuel Oil
The Glen Fuels mixed fleet of lorries delivers sulphur free gas oil (green diesel) in quantities ranging from 500L to 37,500L per delivery.
We employ the best local truck drivers and machinery operators in the business.
Our drivers keep their lorries spotless and in top working condition and they will treat your premises and property with the utmost respect.
We maintain a modern fleet to ensure consistent, accurate and reliable deliveries.
Supplying the Highest Grade SFGO
Glen Fuels supplies SFGO which is an eco-friendly gas oil with a sulphur level of 10 parts per million.
SFGO is used for non-road mobile machinery (NRMM), such as tractors, excavators, quarrying equipment, etc.
SFGO is the Law
It is now illegal to supply or use marked gas oil (1000 ppm) in non road mobile machinery. To do so will lead to significant fines and penalties to the user.
It is necessary to use SFGO (10 ppm) in all new machinery as previously used marked gas oil (1000 ppm) can have an adverse effect on machinery causing issues such as blocked filters BUT will most definitely negate any warranty queries that may occur with new machinery.
It is also necessary to note that storage of SFGO will necessitate comprehensive housekeeping of the storage area. SFGO may contain an element of bio diesel (up to 7%).
This may not always be the case as SFGO may just contain low sulphur diesel only. If there is biodiesel present (FAME – gas oil containing biodiesel) it will absorb water from condensation that occurs within storage tanks (and machinery tanks) as fuel levels in the tank fall. This creates ideal conditions for the growth of micro bacteria which will create a sludge type substance at the bottom of the tank. The micro bacteria live in the water and feed on the oil. As the bacteria thrives so too will the presence of sludge. Older tanks can also contribute to the promotion of micro cultures as the UV barrier breaks down creating a black skin/ film on the inner lining of the tank wall. This sludge will inevitably lead to blocked filters if it gets into the tank fuel line. Regular cleaning of the tank, removal of water and the use of an anti bacterial toxin is recommended every two or three years.
Agri Diesel Prices
Glen Fuels agri diesel customers can choose between spot pricing (green diesel prices today) or a fixed price contract which eliminates market fluctuations on green diesel price per litre.
Green Diesel Pump
Glen Fuels has green diesel pumps at the Kilmacanogue, Arklow, Gorey and Rosslare depots.
Fuel Your Farm Today:
To print and post the application form, click here
New customers, please contact your nearest depot.
Glen Fuels - Energy for Everything
Terms and Conditions
Agricultural Account Terms and Conditions
The Glen Fuels mixed fleet delivers sulphur-free gas oil (SFGO) for off-road vehicles up to 37,500 litres per delivery.
Never run out of heating oil again with Glen Fuels Automatic Top-Up service.
With a state-of-the-art fleet operating out of five depots, we deliver quality home heating oil quickly.
Glen Fuels Truck Stop network is a commercial facility which provides refuelling and rest to truck drivers along the N11 and M11 southbound in Kilmacanogue, Arklow, Rosslare, New Ross and Ballyhale.
High quality lubricants at affordable prices improve efficiency, reduce emmisions and guarantee warranties.
Glen Fuels has bunded and single skin home heating oil tanks for sale with nationwide delivery.
I purchase all my diesel and lubricants from Glen Fuels because of their efficiency, competitive prices and very friendly staff.
By Farmer, Wexford
We find Glen Fuels an excellent company to deal with. They are very reliable and provide a prompt and speedy service and Larry O'Brien is at the end of the phone at all times to meet our needs.
By Doyle's Garage, Wexford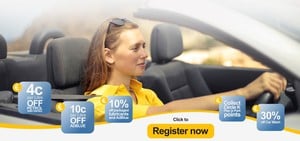 Family Glen Fuel Card
4cpl off petrol and diesel nationwide
AdBlue, lubricants and carwash discounts
The Glen Fuel Card is the only independent fuel card valid at both Glen Fuels and Circle K nationwide.
Suitable for everyone in the family - commuters, play dates, medical appointments, general running around.
Terms and conditions apply.

Commercial Glen Fuel Card
Wholesale price less Glen Fuels discount at core sites
Discounts at Circle K
AdBlue, lubricants and car wash discounts nationwide
The Glen Fuel Card is the only independent fuel card valid at both Glen Fuels and Circle K nationwide.
Suitable for companies of all sizes - corporations, SMEs, sole traders.
Terms and conditions apply.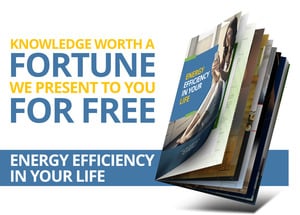 Insulation
Oil and Renewable Central Heating
Energy Rated Appliances
Kick the Car to the Curb
Generate Your Own Energy
The Cost of the Little Red Light
To download your FREE Glen Fuels eBook, click here.