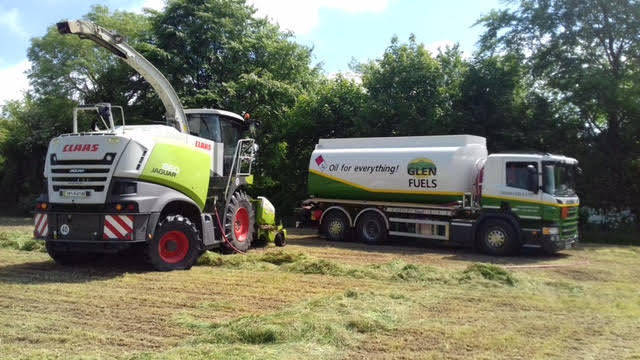 Access to Thousands of Lubricants:
Many of our staff also own working farms or have worked in the agri sector for many years - we have the expertise to help you put together a complete lubricating schedule and ensure you get the best oils within your budget.
Wear and tear, coastal Irish air, fertilisers and sprays can have a detrimental effect on the performance and lifespan of farm machinery.
Lubricants for all Machinery:
In addition to Q8 Oils and Endurance Lubricants, we have access to the full range of Cassida greases. Our lubricants:
Protect agricultural machinery against rust and corrosion
Guarantee warranties
Improve the energy efficiency
Give you peace of mind that consistently high quality tractor engine oil grades are being applied to your investments
GlenFuelsStore.ie features our most popular agricultural oils. The online shop is open 24/7 for your convenience and we offer an efficient nationwide delivery service.
Greases and Oil for all Agribusiness:
We stock and deliver a wide range of lubricants that cover heavily loaded engines, transmissions, brake and clutch systems, wet brakes and hydraulic pumps.
From super universals to synthetic backend and engine oils, we carry the full range of agricultural lubricants at our depots and if any item is not in stock we will have it within five working days.
With the latest demands on new tractors to conform to emission standards, Glen Fuels offers a range of low SAPS (Ash) oils which meet the latest specifications from top manufacturers. We also supply emission reducing AdBlue for modern tractor requirements.
Next Day Delivery:
Our mixed fleet can deliver 500 litres to 37,500 litres to businesses in South-East Ireland.
For smaller quantities and for nationwide delivery, you can now buy lubricants online at the Glen Fuels Store - our online store features our fast moving items.
If you have a particular request, we have access to thousands of lubricants as well as food grade and pharmaceutical grade oils and greases - for assistance please contact your local Glen Fuels depot.
I purchase all my diesel and lubricants from Glen Fuels because of their efficiency, competitive prices and very friendly staff.
By Farmer, Wexford
More than 1,000 injuries occur on Irish farms each year. Glen Fuels urges you to stay safe.
Read more »
Heat Your Home for Less - Glen Fuels Top Tips
Tips and tricks to make your home a more energy and money efficient dwelling.
Save money around the house
Cut the cost of your commute
Tried and tested recommendations from Glen Fuels staff
To download your FREE copy, click here.
Gift Vouchers
Redeemable in all depots against all products. Call or pop into your local Glen Fuels depot to purchase.