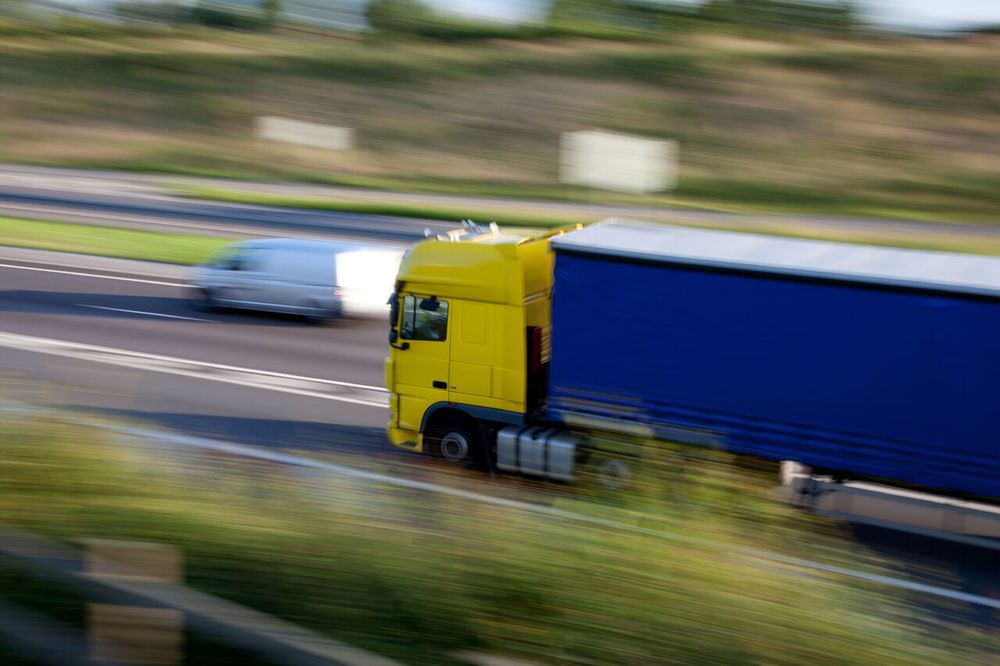 Top Quality Fuel
Keeps Wheels Turning
Each year Glen Fuels supplies millions of litres of road diesel to businesses throughout Dublin, Wicklow, Wexford, Waterford, Carlow and Kilkenny.
In addition to deliveries, environmentally friendly DERV (sulphur free gas oil) is available at:
Glen Fuel Card

Competitive prices at Circle K and Glen Fuels nationwide
10cpl off AdBlue pump price at Circle K
10% off packaged AdBlue and lubricants at Circle K
Up to 30% off carwash at Circle K
Top Quality Fuel
For more than 30 years the name Glen Fuels has been synonymous with unrivalled customer care.
Dedicated account managers
Highly skilled professional drivers deliver safely and efficiently in all circumstances and conditions
Modern mixed fleet delivers up 40,000 litres per delivery
Deliveries are daily, weekly and monthly - as per your unique requirements
Delivery within 24-48 hours
Emergency deliveries
The Glen Fuels Magnus™ Monitor System ensures you never run out of oil
NSAI calibrated meters ensure every drop is delivered
Fuel Your Business Today
To set up a commercial account online:
Click "Apply Online" below
Then select "Agri/Commercial"
Check the box "Road Diesel", "Marine Fuel" and/or "Commercial Lubricants"
Complete all required fields
You can preview the T&Cs on the bottom left of this page
Or, click here to print and post an application form.
Terms and Conditions
Commercial Account
What is Red Diesel?
in General FAQs
Red diesel no longer exists in Ireland. We changed from red diesel to green diesel many years ago. The difference between green diesel and red diesel is the colour of dye that is put into the fuel.

What is D.E.R.V fuel?
in Commercial Fuels
D.E.R.V or road diesel (auto diesel) is a diesel fuel that is unmarked and used for mechanical propelled vehicles that use the public roads in Ireland.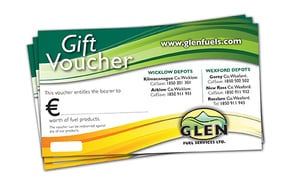 Gift Vouchers
The Glen Fuels gift voucher is the ideal gift for:
Christmas, Mother's Day, Father's Day, house warming, birthday, get well soon, new baby and christenings.
Redeemable in all depots, the heating oil gift voucher is very popular.
Purchase from your local Glen Fuels depot.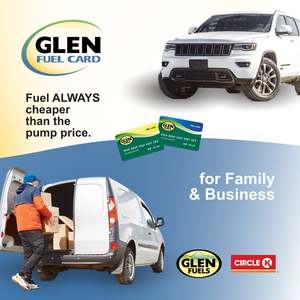 Glen Fuel Card
For personal and professional use.
Discounts at Glen Fuels and Circle K:
Unleaded and diesel
Adblue and lubricants
Car wash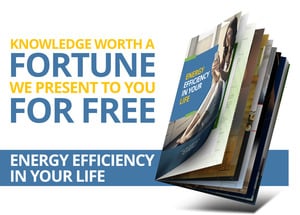 Reduce Energy Costs
Insulation
Oil and Renewable Central Heating
Energy Rated Appliances
Kick the Car to the Curb
Generate Your Own Energy
The Cost of the Little Red Light
Click here to download.