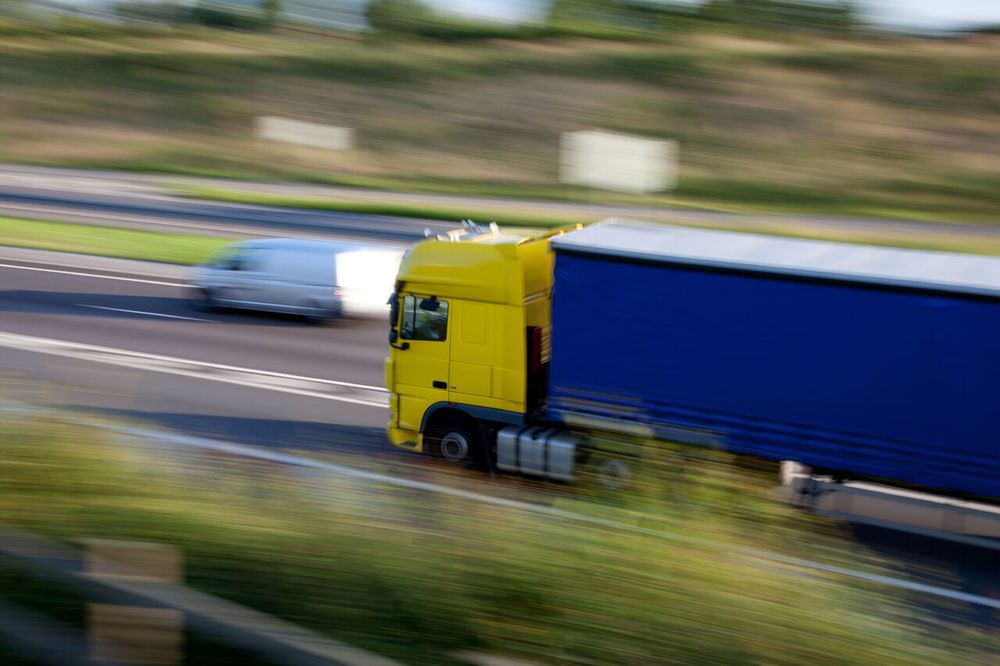 Also known as DERV or white diesel, Glen Fuels is a distributor of road diesel for use in cars, vans, cranes, HGVs, trucks and articulated lorries.
Each year Glen Fuels supplies millions of litres of road diesel to businesses throughout Dublin, Wicklow, Wexford,Waterford, Carlow and Kilkenny.
Road Diesel Range:
Environmentally friendly DERV (sulphur free gas oil)

Glen Fuel Card

Valid nationwide
Improve driver safety
Eliminate fuel fraud
Savings at

Circle K

nationwide
Exclusive prices at Glen Fuels pumps in

depots

and

service stations
Dedicated Account Manager:
Our commercial customers are assigned a dedicated account manager as a sole point of contact. Your account manager will get to know your unique requirements inside out.
Frustration Free Fuel:
For more than 30 years the name Glen Fuels has been synonymous with unrivalled customer care.
Account managers are the best in the industry and bring vast experience to the table.
Professional drivers are fully qualified and highly skilled at delivering safely and efficiently in all circumstances and conditions.
Mixed fleet delivers in quantities from 500 litres to 37,500 litres per delivery.
Deliveries are daily, weekly and monthly - as per your unique requirements.
Remote monitoring technology ensures you never run out.
Emergency deliveries.
Standard 24 – 48-hour delivery.
Modern Fleet:
We maintain a state-of-the-art fleet to ensure our deliveries are consistent, efficient, reliable and accurate.
Because our meters are NSAI calibrated for accuracy and transparency you have peace of mind that every drop is delivered.
Remote Monitoring:
Every minute of downtime due to a run-out costs your company money. The Glen Fuels remote monitoring technology ensures you always have diesel in the tank to fuel your business.
Fixed Price Contract:
Road diesel customers can combine fixed cost and daily pricing on road diesel purchases above 20,000 litres/annum.
Supporting Business, Supporting the Environment:
Sulpher Free Gas Oil is an eco-friendly gas oil with a sulphur level of 10 parts per million that is used for non-road mobile machinery (NRMM), such as tractors, excavators, quarrying equipment, etc. Since March 31st 2011, all green diesel supplied in Ireland for use in all non road mobile machinery is primarily used in the Agricultural and Commercial sectors i.e. tractors, harvesters, diggers, forklifts etc HAS TO BE Sulphur Free Gas Oil (SFGO) which contains 10 parts per million of sulphur (10 ppm). This EU directive which was introduced in January 2011 is designed to lower emissions and reduce the rate of sulphur and carbon deposits created by non road machinery. It is now illegal to supply or use Marked Gas Oil (1000 ppm) in non road mobile machinery. To do so will lead to significant fines and penalties to the user.
Highest Grade SFGO:
It is necessary to use SFGO (10 ppm) in all new machinery as previously used Marked Gas Oil (1000 ppm) can have an adverse effect on machinery causing issues such as blocked filters BUT will most definitely negate any warranty queries that may occur with new machinery. It is also necessary to note that storage of SFGO will necessitate comprehensive housekeeping of the storage area. SFGO may contain an element of bio diesel (up to 7%).
This may not always be the case as SFGO may just contain Low Sulphur Diesel only. If there is biodiesel present (FAME – Gas Oil containing biodiesel) it will absorb water from condensation that occurs within storage tanks (and machinery tanks) as fuel levels in the tank fall. This creates ideal conditions for the growth of micro bacteria which will create a sludge type substance at the bottom of the tank. The micro bacteria live in the water and feed on the oil. As the bacteria thrives so too will the presence of sludge. Older tanks can also contribute to the promotion of micro cultures as the UV barrier breaks down creating a black skin/ film on the inner lining of the tank wall. This sludge will inevitably lead to blocked filters if it gets into the tank fuel line. Regular cleaning of the tank, removal of water and the use of an anti bacterial toxin is recommended every two or three years.
Fuel Your Fleet:
Join the Glen Fuels network today by completing the commercial application form or contacting your local depot.
Glen Fuels - Energy for Everything
What is D.E.R.V Fuel?
in Frequently Asked Questions
D.E.R.V or road diesel (auto diesel) is a diesel fuel that is unmarked and used for mechanical propelled vehicles that use the public roads in Ireland.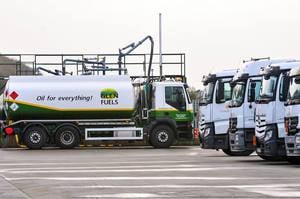 Every Drop, Delivered
Glen Fuels policy and technology ensures every drop of kerosene or gas oil you have paid for is pumped into your tank.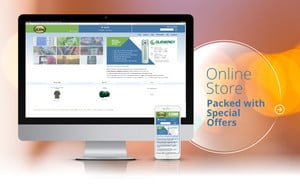 Now Delivering Nationwide
Range Cooker Additive
Lubricating Oils
AdBlue
Heating Oil Tanks
Diesel Storage Tanks
Renewble Energy Technologies