Market Leaders at Energy for Everything!
Since 1986, Glen Fuels has been committed to the delivery of top quality road diesel, SFGO and lubricants, on time and on budget to customers operating in competitive, fast-paced and demanding industries.
Our state-of-the-art mixed fleet operates out of five depots, delivering to counties Dublin, Wicklow, Wexford, Waterford, Carlow and Kilkenny.
Glen Fuels guarantees a service others can only promise:
Highest grade fuels in Ireland.
Fully transparent service.
State of the art technology guarantees every drop of oil ordered is delivered.
Six day a week deliveries.
Glenergise Your Business:
In 2015 Alan and Kevin Keyes partnered with some of the world's most skilled renewable energy engineers and experts to launch Glenergy. Since then companies nationwide have been saving money and fuelling business growth with one more unique bonus - Alan and Kevin's unmatched quality customer care comes with every purchase.
For further information, please contact your Glen Fuels account manager or contact any Glen Fuels depot and ask to be conntected to a commercial account manager.
Clients include Vodafone, Horse & Hound Pub, Talbot Lodge Nursing Home, Greystones Tennis Club.

Hotels

Manufacturing plants

Marine: bunkering, leisure craft, ships, trawlers

Office buildings

Tillage farmers

Tradesmen

Transportation com
Fuel your business growth today:
If you would like to include your business on the Glen Fuels delivery route, simply contact your nearest depot.
We will appoint a dedicated sales manager to ensure all your non-renewable and renewable energy needs are met under the one roof.
Our mixed fleet delivers eco-friendly sulphur-free gas oil (SFGO) for commercial and off-road vehicles in bulk values ranging from 500 litres to 37,500 litres.
Our mixed fleet can transport from 500 litres to 37,500 litres per delivery. Commercial customers can make use of on-site pumps at our spacious and accessible depots.
The Glen Fuels Kilmacanogue depot has AdBlue® on tap at our drive-in pump.
You can also buy AdBlue® from our online store and avail of next day delivery to anywhere in Ireland.
Increase driver security and eliminate fuel fraud
Our range of lubricant oils reduce emissions and protect the integrity and efficiency of your vehicles and industrial machinery.
Delivery service is key in this FMCG sector and we operate a completely unrivaled delivery service.
Ground source and air source heat pumps, hot water heat pumps, solar thermal, solar PV and Combined Heat and Power (CHP) save energy and money to fuel your business growth.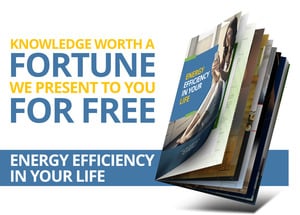 Heat Your Home for Less - Glen Fuels Top Tips
Tips and tricks to make your home a more energy and money efficient dwelling.
Save money around the house
Cut the cost of your commute
Tried and tested recommendations from Glen Fuels staff
To download your FREE copy, click here.