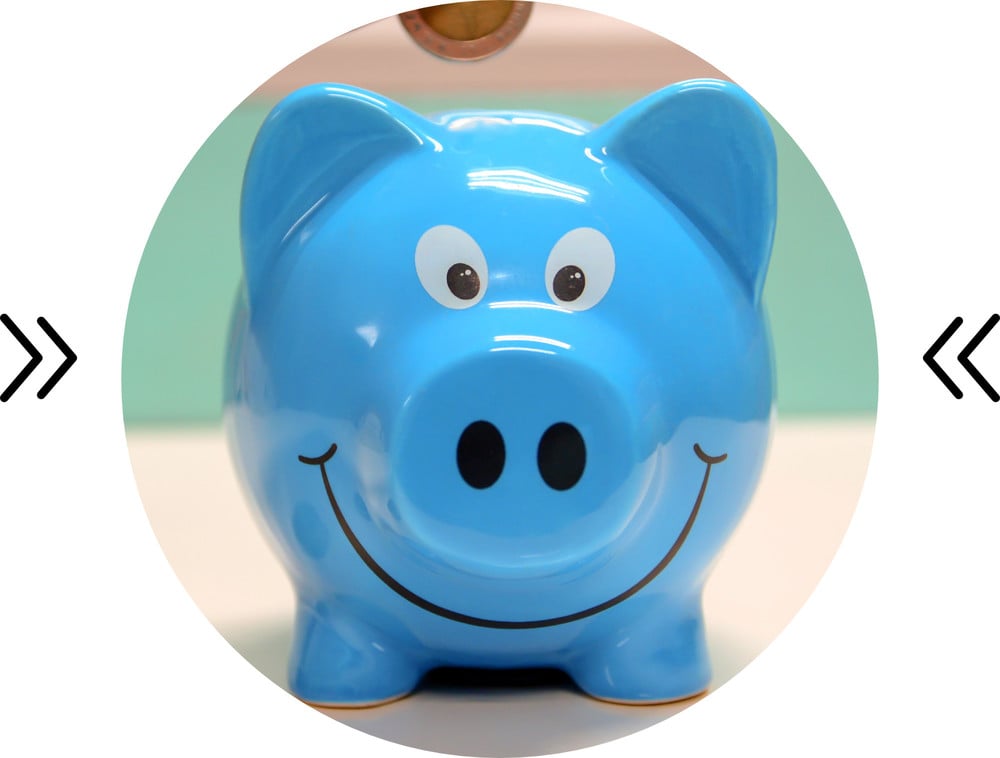 Heating Oil Savings Account
Every home in Ireland experiences a spike in heating oil bills in September, December and March.
Unfortunately these spikes clash with the cost of returning to education, paying for Christmas and booking the family holiday.
Winter Fund enables you to put money into your Glen Fuels heating oil account and draw down from those savings when ordering a top-up.
Homeowners and Tenants
Glen Fuels Winter Fund is perfect if you:
No Hidden Charges Savings Account
No admin fees
No interest charges
What you save is what you have to spend on home heating oil
How to Save
Make regular or periodic payments
Top up by as little as €20 a month (less than €1/day)
Pay by cash, card or direct debit
Suitable for homeowners and tenants
Saving Made Simple
You may phone/visit the depot with cash/card whenever suits you.
To set up a direct debit Winter Fund account:
Click "Apply Online" below
Then select "Domestic"
On the application form choose the Service Plan "Winter Fund"
Complete all required fields
You can preview the T&Cs on the bottom left of this page
If you would like a printable direct debit form, please click here.
Glen Fuels - Energy for Everything
Terms and Conditions
Winter Fund
Glen Fuels has bunded and single skin home heating oil tanks for sale with nationwide delivery.
With a state-of-the-art fleet operating out of five depots, we deliver quality home heating oil quickly.
I wish to convey my eternal gratitude to Glen Fuels for their efficiency in delivering Kerosene to me within three hours of my urgent order.

My heating did not come on this morning and on checking I discovered my tank was empty. I hear you say, "Not for the first time" and you are correct. However as I had a delivery in December 2019 it never occurred to me that I would run out.

As we are in the category that is confined indoors for the time being you can understand the need for a warm house. This you have now guaranteed. Please say thank you to Patricia for her understanding and courtesy in dealing with my plight - which is always the case by the way - and to Ken for his prompt and good humoured delivery. Great to see you continue the high standards of customer care that is a hallmark of a great and successful company.
By Exceptional Emergency Delivery, Home Heating
Highly recommend Glen Fuels, always accommodating and friendly on the phone.
By Heating Oil Customer, Co. Dublin
Can't recommend Glen Fuels enough. They are completely customer focused and always reliable. I've been a customer for 20 years and hope to remain so for another 20 at least.
By Heating Oil Customer, Co. Wexford
What are Home Heating Oil Types?
in Frequently Asked Questions
SFGO and kerosene are the two heating oil types used in Ireland and sold by Glen Fuels.
Can You Mix Kerosene and Heating Oil?
in Frequently Asked Questions
Kerosene is heating oil. If your heating system uses kerosene, you must never mix it with another fuel.
I have got a delivery of oil and my heating will not come on, what can I do?
in Frequently Asked Questions
Your system may have an air lock which means that the system has to be bled.
Our drivers will endeavour to do this for you but he may not be able to re-start the heating system as there maybe another issue with your burner. We will then recommend a heating engineer to look at the system for you.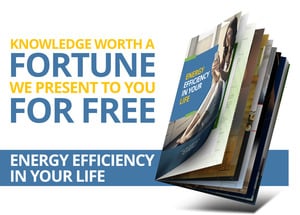 Insulation
Oil and Renewable Central Heating
Energy Rated Appliances
Kick the Car to the Curb
Generate Your Own Energy
The Cost of the Little Red Light
To download your FREE Glen Fuels eBook, click here.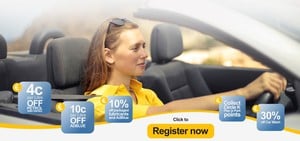 Family Glen Fuel Card
4cpl off petrol and diesel nationwide
AdBlue, lubricants and carwash discounts
The Glen Fuel Card is the only independent fuel card valid at both Glen Fuels and Circle K nationwide.
Suitable for everyone in the family - commuters, play dates, medical appointments, general running around.
Terms and conditions apply.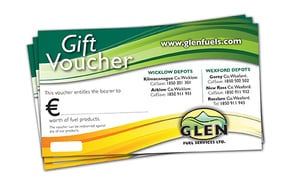 Gift Vouchers
The Glen Fuels gift voucher is an ideal house warming, Christmas, Mother's Day, Father's Day or birthday gift.
It is redeemable in all depots and it's very popular with heating oil customers.
The voucher can be posted to you or you may collect it from your local Glen Fuels depot.
Contact your local Glen Fuels depot to purchase.