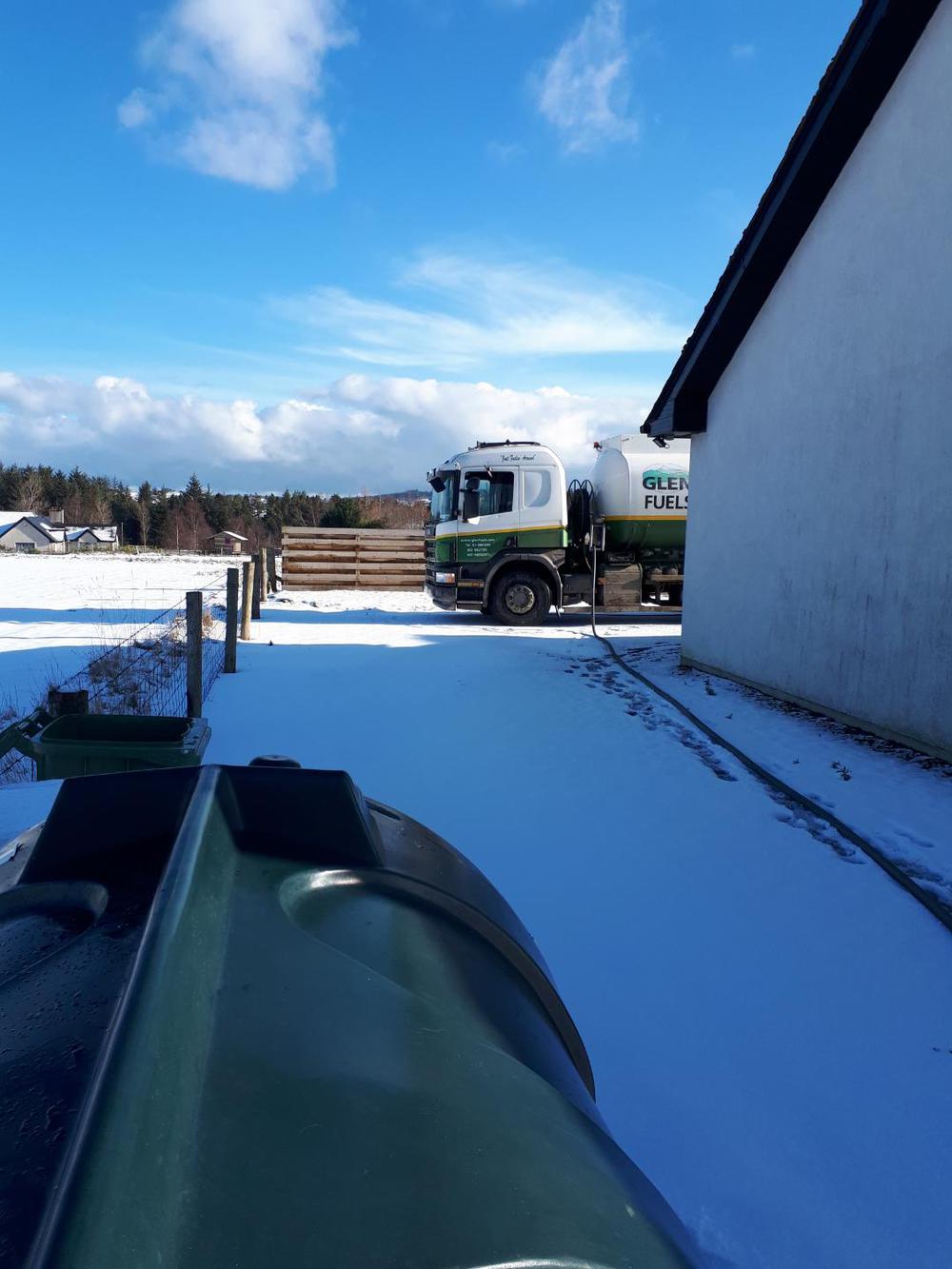 Never Run Out of Heating Oil Again!
Running out of home heating oil can lead to cross words, chilly nights (including the cold shoulder) and the hassle/cost of bleeding the boiler.
It's easy to forget to check the level in the home heating oil tank and every winter lots of homes run out of heating oil.
Automatic Top Up is Ideal When:
Your mobility is limited.
It isn't safe for you to check the levels in the home heating oil tank.
You forgot to check the oil level and place the order!
You want one less thing to worry about.
How Automatic Top-Up Works:
Based on your average annual heating oil usage, Glen Fuels puts your home on an automatic top up schedule.
The Glen Fuels driver tops up your tank before you run out.
If there's a cold snap forecast, your top-up is our top priority.
Free Service:
This is a FREE and popular service open to all Glen Fuels customers on request. It ensures you never run out of oil.
Terms and Conditions:
You can cancel the service whenever you wish.
Pay after you receive your delivery.
Contact your local depot and request the automatic top-up service for your home.
Glen Fuels - Energy for Everything
Home heating oil pay monthly plan.
FREE Oil Monitor
Contactless payment.
Glen Fuels has bunded and single skin home heating oil tanks for sale with nationwide delivery.
Glen Fuels recommends an annual oil boiler service for more heat output and smaller oil bills.
A Glen Fuels Winte Fund savings account means you have money set aside for home heating oil bills.
With a state-of-the-art fleet operating out of five depots, we deliver quality home heating oil quickly.
I wish to convey my eternal gratitude to Glen Fuels for their efficiency in delivering Kerosene to me within three hours of my urgent order.

My heating did not come on this morning and on checking I discovered my tank was empty. I hear you say, "Not for the first time" and you are correct. However as I had a delivery in December 2019 it never occurred to me that I would run out.

As we are in the category that is confined indoors for the time being you can understand the need for a warm house. This you have now guaranteed. Please say thank you to Patricia for her understanding and courtesy in dealing with my plight - which is always the case by the way - and to Ken for his prompt and good humoured delivery. Great to see you continue the high standards of customer care that is a hallmark of a great and successful company.
By Exceptional Emergency Delivery, Home Heating
How long will 500 litres/1000 litres of oil last as I haven't used oil before and I'm not sure how it works?
in Frequently Asked Questions
The answer is: every house is different!
Every house is of a different size, build quality, insulation quality and most important of all, air temperature preferences differ from one person to another.
However, we have found that our average customer, in an average, in an average year uses 1,300 litres of kerosene per year.
I have eight inches of oil in my tank, will I run out tonight as it's very cold?
in Frequently Asked Questions
You should not run out of oil tonight. You may run out depending on the distance from your tank to your burner, the height differential from your tank to the burner and the capacity of your tank. You should contact your local depot for a delivery as quickly as possible.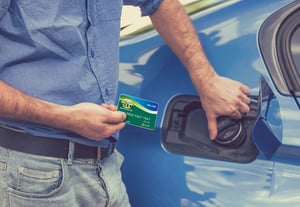 Eliminate Fuel Fraud
Glen Fuel Card:
Fuel fraud software
Driver security software
Detailed invoicing
Exclusive pump prices
Fixed weekly price
No hidden charges
Accepted nationwide
Match card to car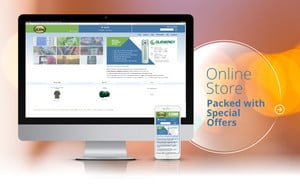 Now Delivering Nationwide
Range Cooker Additive
Lubricating Oils
AdBlue
Heating Oil Tanks
Diesel Storage Tanks
Renewble Energy Technologies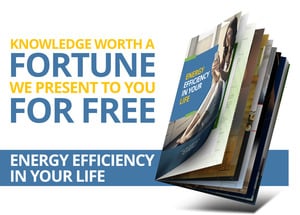 Insulation
Oil and Renewable Central Heating
Energy Rated Appliances
Kick the Car to the Curb
Generate Your Own Energy
The Cost of the Little Red Light
To download your FREE Glen Fuels eBook, click here.