Glen Fuels distributes a wide range of heating oil tanks for domestic and commercial use throughout Ireland.
For more than 30 years Glen Fuels has been a stocking of Kingspan heating oil tanks and we sell both single skin and bunded heating oil tanks.
A selection of tanks is available to buy at our online shop Glen Fuels Store.
You are also welcome to phone your local Glen Fuels and order from our staff.
Whatever your size requirement, Glen Fuels will be able to source this through Kingspan.
Do you sell and install tanks?
in Frequently Asked Questions
Yes, we sell Kingspan single and double skin tanks for all uses.
We work with a number of OFTEC registered installers.
How can I tell how much oil is in my tank at any time?
in Frequently Asked Questions
The most accurate means of tracking your oil levels is with a dipstick which you dip into the tank.
Alternatively we have a full range a gauges at each of our depots and at our online store.

How much oil does a standard modern house use a year?
in Frequently Asked Questions
This depends on the efficiency of the boiler and whether it is serviced regularly, which is a must.
If you look after your boiler, it will use approximately €1,300 per year worth of oil.
This figure can be halved if you install a newer condensing boiler.
It is becoming obvious now that the extreme cold and hot weather in 2018 has damaged heating oil tanks. Please check your tank this weekend.
Read more »
Every Drop, Delivered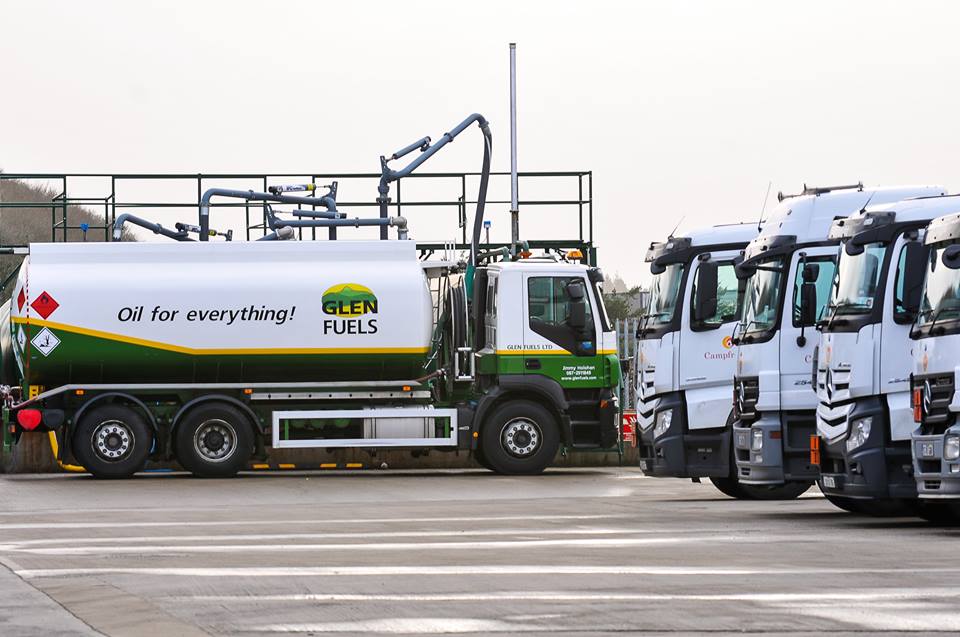 Our drivers arrive on time and every drop of kerosene or gas oil you have paid for is pumped into your tank from our state-of-the-art fleet of lorries with NSAI calibrated metres.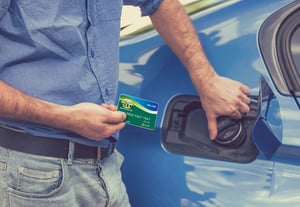 Family Fuel Card
Designed for our domestic and commercial customers, the Glen Fuels Fuel Card gives you cost-savings, convenience and control at all Glen Fuels depots and Circle K nationwide.
70% Cheaper Hot Water
Hot water heat pump. Super easy to install. Ideal for homes and dairy farms. Renewable energy reduces bills. Reduced to clear. GlenFuelsStore.ie