Does Your Heating Oil Bill Give You a Chill?
Glen Fuels Budget Plan spreads the cost of heating your home evenly over 12 months.
This monthly direct debit eliminates the stress of having to find a lump sum payment every time you order oil.
Interest-Free Heating Oil Payment Plan:
Households experience spikes in heating oil bills at least three times a year when the tank needs topping up - in September (when school expenses kick in), in December (when Christmas is coming) and in March (when thoughts turn to fun in the sun).
The average household uses 1,300 litres of home heating oil each year. If you're paying cash, that means you need to have enough money on-hand to pay for 433 litres per fill.
The team at your local Glen Fuels depot can calculate your annual heating oil usage and work out a payment plan that spreads the cost evenly over 12 months.
Upgrade to Magnus™ Monitor:
As a Budget Plan customer, you can avail of our Heating Oil Monitoring Service free of charge.
Our comprehensive monitoring service eliminates run outs, dipping the tank and bleeding the boiler.
Free Magnus™ Monitor
Free Professional Magnus™ Monitor Installation
Free Glen Fuels Oil Tank Monitoring Service
Free Magnus™ Monitor App
Automatic Top-Up
Using the world's first wireless radar oil level monitor, we are able to monitor the oil level in your heating oil tank. When the device indicates that you need a fill, we schedule a delivery.
Enjoy a Warm Home All Day, Every Day:
For Glen Fuels Budget Plan terms and conditions, please click here.
To sign up, please print pages 2 & 3 of the Glen Fuels Budget Plan application form.

Please post the completed form to Glen Fuel Services Ltd., Accounts, Croghan Industrial Estate, Co. Wicklow.
If you have any queries, please contact your local depot.
Glen Fuels - Energy for Everything
With a state-of-the-art fleet operating out of five depots, we deliver quality home heating oil quickly.
Glen Fuels home heating customers can apply for the Glen "personal use" Fuel Card for discounted prices at filling stations all over Ireland.
A Glen Fuels Winte Fund savings account means you have money set aside for home heating oil bills.
Solar Thermal panels produce hot water for baths and showers. Solar Photovoltaic (PV) panels produce electricity to power appliances in the building.
Glen Fuels recommends an annual oil boiler service for more heat output and smaller oil bills.
Glen Fuels has bunded and single skin home heating oil tanks for sale with nationwide delivery.
Never run out of heating oil again with Glen Fuels Automatic Top-Up service.
The Budget Plan is a great system. It works really well for me. I never have to worry about having enough cash when ordering a fill.

I believe oil is the most efficient heating system out there. A few years ago I insulated the house and installed double-glazing windows. It means the house heats up quickly, stays warm long after the heating is turned off and I don't need to light the stove.

Because I am a Budget Plan customer, I was able to avail of the free Glen Fuels Magnus™ Monitor, which I believe everyone should have.
Click here to read Joe's testimonial on Magnus™ Monitors.
By Joe, Co. Wexford
I found the website very friendly and easy to use. I downloaded the Budget Plan form, filled it out according to my needs and returned it to Glen Fuels. I have had three fills on the Budget Plan and each one has been promptly delivered, which is important to me as I have young kids at home. My current fill will last me until the autumn and I have peace of mind that I'll have six €90 payments built up by then.
By Busy Mummy, Co. Kilkenny
Will I Receive Regular Glen Fuels Budget Plan Statements?
in Frequently Asked Questions
Customers that provide an email address, receive a monthly statement.
Where we do not have an email address, we post out a statement twice a year.
When is the Glen Fuels Budget Plan Direct Debit Called?
in Frequently Asked Questions
You instruct us to call the direct debit on either the 5th or 20th of each month.
When Can I Cancel the Glen Fuels Budget Plan?
in Frequently Asked Questions
You may cancel the Glen Fuels Budget Plan at any stage by advising Glen Fuels and your bank, in writing, of your intention to do so.
You will be required to pay any outstanding debit balance on your account.
Related Blog Posts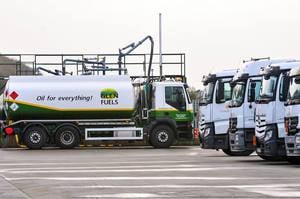 Every Drop, Delivered
Glen Fuels policy and technology ensures every drop of kerosene or gas oil you have paid for is pumped into your tank.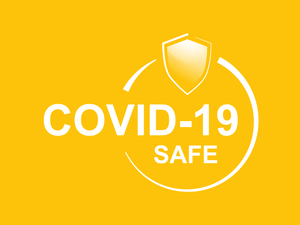 Covid-19 Safe
Glen Fuels oil deliveries to home heating, agricultural, commercial and marine customers follow HSE and WHO guidelines.