Does Your Heating Oil Bill Give You a Chill?
Since 1986, Glen Fuels customers have been spreading the cost of home heating oil evenly over 12 months. This service .is available to all Glen Fuels customers.
Eliminate Big Heating Oil Bills
The average household uses 1,300 litres of home heating oil each year.
Heating oil orders are usually placed in September, December and March.
Budget Plan eliminate the stress of these lump sum bills.
Interest-Free Heating Oil Payment Plan
The Glen Fuels Budget Plan year officially runs from July 1st to June 30.
You can sign up to Budget Plan at any stage and the monthly direct debit will be calculated pro-rata.
To join Budget Plan, we require a first order paid in full.
Monthly direct debits cover future fills.
Always Have Oil in the Tank
Glen Fuels Budget Plan ensures you always have oil in the tank.
It is of paramount importance to us that Glen Fuels customers do not run out of oil:
When you go below 20% tank volume, sludge in the tank is sucked into the heating system. This causes blockages. This means the heating system must work harder (burn more oil) to produce less heat (so the thermostat is often turned up). This is expensive for the householder.
When you run out, the above happens PLUS the boiler needs to be bled (another expense).
Glen Fuels Budget Plan customers receive a FREE Magnus Monitor:
Receive a top-up reminder when the volume is at 25%
See exactly how much oil is in the tank in real time
See how much oil is being used hourly, daily, weekly, monthly, yearly
Free

Glen Fuels Magnus™ Monitor System

Budget Plan customers receive the Glen Fuels Magnus™ Monitor System free of charge.
Free Magnus™ Monitor*

(rrp €185)
Free Magnus™ Monitor Installation (rrp €30)
Free Magnus™ Monitor license fee (rrp €60/year)
Free Glen Fuels Monitoring Service
Free Magnus™ Monitor App

Oil tank level
Daily usage
Order online
Notification of sudden drop in oil level

Free Priority Oil Deliveries
With the Glen Fuels Magnus™ Monitor System, you won't run out of heating oil and you won't have to dip the tank or incur the cost of bleeding the boiler.
Enjoy a Warm Home All Day, Every Day
To set up a Budget Plan account online:
Click "Apply Online" below
Then select "Domestic"
On the application form choose the Service Plan "Budget Plan"
Complete all required fields for the direct debit
Pay the €500 down payment online or phone your local Glen Fuels depot
You can preview the T&Cs on the bottom left of this page
Or, click here to print and post the application form.
Terms and Conditions
Budget Plan
With a state-of-the-art fleet operating out of five depots, including our tiny truck for tight driveways, we deliver quality home heating oil quickly.
Glen Fuels has bunded and single skin home heating oil tanks for sale with nationwide delivery.
Never run out of heating oil again with Glen Fuels Automatic Top-Up service.
The Budget Plan is a great system. It works really well for me. I never have to worry about having enough cash when ordering a fill.

I believe oil is the most efficient heating system out there. A few years ago I insulated the house and installed double-glazing windows. It means the house heats up quickly, stays warm long after the heating is turned off and I don't need to light the stove.

Because I am a Budget Plan customer, I was able to avail of the free Glen Fuels Magnus™ Monitor, which I believe everyone should have.
Click here to read Joe's testimonial on Magnus™ Monitors.
By Joe, Co. Wexford
I found the website very friendly and easy to use. I downloaded the Budget Plan form, filled it out according to my needs and returned it to Glen Fuels. I have had three fills on the Budget Plan and each one has been promptly delivered, which is important to me as I have young kids at home. My current fill will last me until the autumn and I have peace of mind that I'll have six €90 payments built up by then.
By Busy Mummy, Co. Kilkenny
Can I cancel the Glen Fuels Budget Plan?
in Budget Plan FAQs
You may cancel the Glen Fuels Budget Plan at any stage by advising Glen Fuels and your bank, in writing, of your intention to do so.
You will be required to pay any outstanding debit balance on your account.
When is the Glen Fuels Budget Plan direct debit called?
in Budget Plan FAQs
You instruct us to call the direct debit on either the 5th or 20th of each month.
How much does heating oil cost on the Glen Fuels Budget Plan?
in Budget Plan FAQs
The price you pay for heating oil is the price quoted on the day of delivery.
Related Blog Posts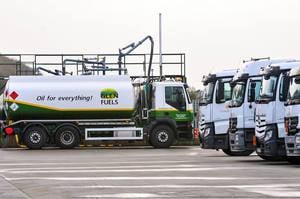 Every Drop, Delivered
The technology on the Glen Fuels trucks ensures that every drop of oil ordered is delivered.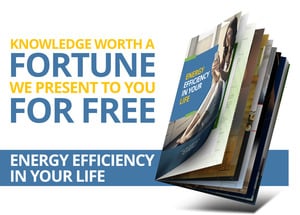 Reduce Energy Costs
Insulation
Oil and Renewable Central Heating
Energy Rated Appliances
Kick the Car to the Curb
Generate Your Own Energy
The Cost of the Little Red Light
To download your FREE Glen Fuels eBook, click here.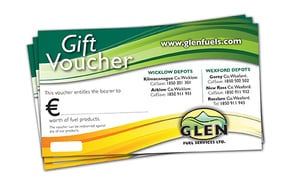 Gift Vouchers
The Glen Fuels gift voucher is the ideal gift for:
Christmas, Mother's Day, Father's Day, house warming, birthday, get well soon, new baby and christenings.
Redeemable in all depots, the heating oil gift voucher is very popular.
Purchase from your local Glen Fuels depot.