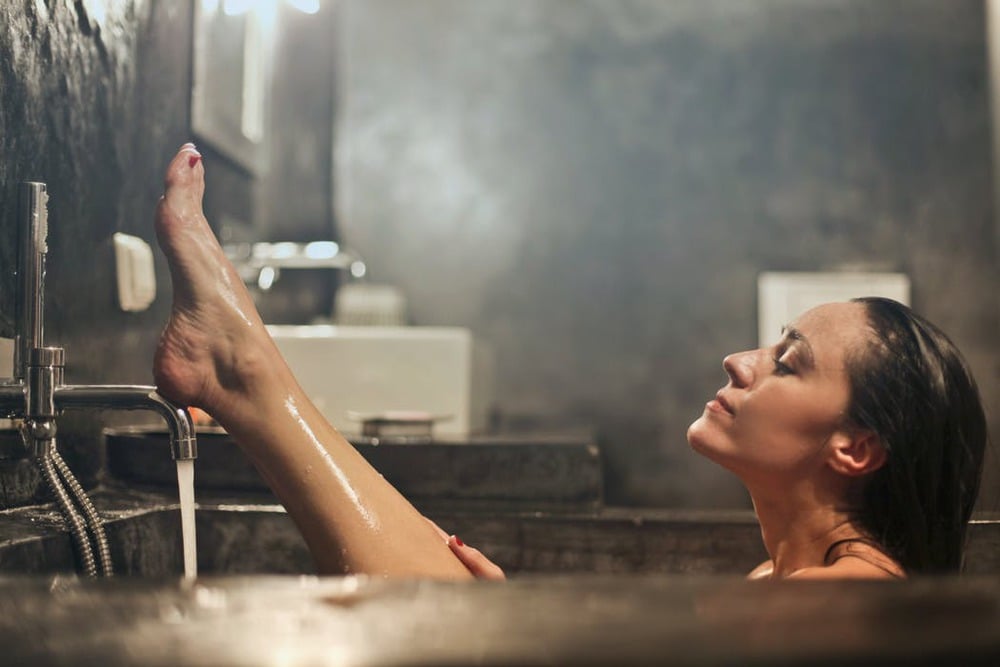 Hot water heat pumps are a highly efficient and effective water heating system that uses air to heat water.
A hot water heat pump can be retrofited into any building that requires hot water anywhere in Ireland.
A hot water heat pump is the cheapest way to heat water in Ireland and you will notice a significant drop in your hot water bills. Because the pump maintains a full tank all the time, you will enjoy an abundance of hot water all day, every day.
Cheaper than electricity:
Air-sourced heat pumps absorb heat from the air and use it to heat your water. While they do run on electricity, they are up tp 70% more efficient than stand-alone electric water heaters.
How does a hot water heat pump work?
The hot water heat pump is contained within a cylinder that can simply replace your old hot water cylinder and fits neatly into a hot press or utility room. The pump inside this cylinder collects the waste air in the house and uses that air for power. Working on the same principle as a fridge but, rather than removing heat to create a cool environment, heat can now be pumped into the water to warm it up. Electricity is used to pump a refrigerant liquid around the heat pump system, which collects heat from the air and transfers it to the water.
A domestic heat pump typically extracts humid air from a bathroom as the source of air for the heat pump, but it is possible to extract waste air from anywhere inside and outside the house.
Unlike solar thermal systems there is no need for extensive pipe runs or for any installation of panels on a roof which require weather proofing - it
Ideal for the Irish climate:
Thanks to our temperate climate, Ireland rarely experiences temperatures lower than minus 3, which means we have a very suitable climate for the hot water heat pump to operate efficiently and effectively.
Sale Now On:
Hot water heat pumps are commonly used throughout Europe and are growing in popularity in Ireland due to low installation costs and even lower running costs.
You can buy a hot water heat pump on our online shop - click here - we're currently running a sale on the EcoTank hot water heat pump system.
Family Fuel Card
Designed for our domestic and commercial customers, the Glen Fuels Fuel Card gives you cost-savings, convenience and control at all Glen Fuels depots and Circle K nationwide.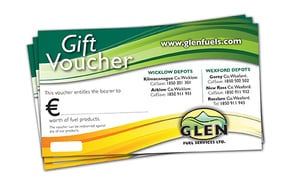 Gift Vouchers
Redeemable in all depots against all products. Call or pop into your local Glen Fuels depot to purchase.

Fuel for Fisheries
Glen Fuels transports 200L to 37,500L of the highest quality marine fuels, per delivery, along the East and South-East coastline from Dublin to Cork.
Our marine department offers an unrivalled and flexible understanding of your unique needs.
Contact us: sales@glenfuels.com or download an application form.