Blog » Gorey » Clean Fuel for Your Range Cooker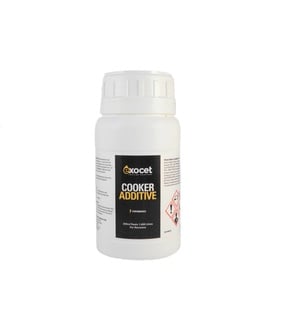 Ensuring Your Range Cooker is in Perfect Working Order:
We recently had a situation whereby a customer's range cooker wasn't working properly. We discovered the oil tank had never been cleaned and bacteria (present in all oil tanks) had died and accumulated on the bottom of the oil tank.
The pressure of the new oil topping up the tank, would loosen this sludge which would then mix with the oil. When the customer switched on the range cooker, the fuel pulled the dead bacteria or sludge through the oil hose and into the range cooker.
Is Your Oil Tank Clean?
When the oil level in your heating oil tank is low, shine a light into the tank to check if there is any discoloration on the bottom of the tank. Sludge and bacteria can accumulate on the bottom of the tank and in time enter the outlet and affect the performance of your cooker/boiler by clogging the jets. It is recommended that your oil tank should be cleaned on a regular basis.
You do this by safely emptying it completely, washing it out and leaving it to dry.
Has Your Cooker Been Serviced?
It is highly recommended that you have your cooker and/or boiler serviced by a registered OFTEC service agent on a yearly basis to ensure it is works to its full capacity.
Enda Nolan is the OFTEC registered plumber and head servicing technician.
Glen Cooker Gleen by Exocet
Because AGAs don't have a pressurised burner, it is vital that the oil tank be kept clean.
Once you have cleaned out the oil tank and the jets in your cooker, it is time to buy a bottle of Glen Cooker Gleen fuel additive. A 200ml bottle will treat 1,000 litres of gas oil or kerosene by killing bacteria and preventing a build up of sludge.
How to Top Up With Glen Cooker Gleen
Before your Glen Fuels delivery driver tops up your tank, pour 100ml (for 500 litres of oil) or 200ml for (1,000 litres of oil) into the tank. The pressure of the gas oil or kerosene being pumped into your heating oil tank will then stir the cooker additive and the sludge around the tank. The sludge will mix with the oil but this time the cooker additive will also be in the mix and it will immediately start killing off the bacteria.
Larry recommended Glen Cooker Gleen to his customer and the range cooker is now working perfectly.
When Should You Use Glen Cooker Gleen?
Our cooker additive is applicable if you have
Range style cooker ( AGA, Rayburn, Waterford – Stanley ) operating on Kerosene.
Fuel storage tank that has a low turnover of filling which preserves fuel & prolongs fuel life.
Burner continually "cokes" up and or fuel pipe blocks.
The Benefits of Glen Cooker Gleen
Lowers Char Value
Reduces the build-up of carbon deposits and soot
Inhibits the growth of deposits in fuel storage tanks
Minimizes the potential for fuel tank corrosion
Increases the fuel shelf life
Reduces service problems
Cooking with Clean Fuel Will:
Protect your oil tank
Protect your oil hose
Protect your range cooker
Ensure your range cooker emits the right amount of heat
Order Glen Cooker Gleen Today:
You still have time to order fuel additive before you set about cooking the Christmas dinner:
Glen Fuels - Energy for Everything
Range cookers require just 200ml per 1,000L of kerosene for uninterrupted hours of cooking and heating and reduced char value.
Family Fuel Card
Designed for our domestic and commercial customers, the Glen Fuels Fuel Card gives you cost-savings, convenience and control at all Glen Fuels depots and Circle K nationwide.
Nationwide Delivery


Our most popular products are available nationwide. GlenFuelsStore.ie is open 24/7.
The FREE Glen Fuels Energy Efficiency in Your Life eBook
Learn today how to make your home a more energy and money efficient dwelling.
Save money around the house
Cut the cost of your commute
Tried and tested recommendations from Glen Fuels staff
To download your FREE copy, click here.