Blog » Arklow » Wicklow Garda Youth Awards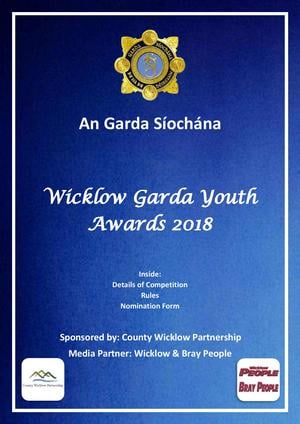 Wicklow Garda Youth Awards 2018
Wicklow Garda Division and Wicklow County Partnership recognise that a lot of good work is being done by young people throughout the community.
Wicklow Garda Division, in association with County Wicklow Partnership, presents the Divisional Garda Youth Awards 2018 to celebrate outstanding young people between the ages of 13 and 21 years.
Wicklow, Cast Your Vote
Awards will be considered for nominated young people who by their presence make their communities a better place to live or have shown great determination in their own lives.
Groups of two or more young people whose combined efforts have contributed positively to their communities will also be considered. All nominees and group members should be between the ages of 13 and 21 years.
As much information as possible should be supplied by the nominators in respect of nominees and why you think they deserve an award.
Closing date is 4th of February 2019.
There are four award categories in total:
Individual Award
The person is making a positive contribution to the community, making it a better place to live.

Group Award
Groups of 2 or more people are making a positive contribution to their community, making it a better place to live.

Special achievement Award
This person has overcome difficult circumstances, defied all the odds and displays a commitment that deserves recognition.

Community Safety Award
Through a crime prevention or safety initiative/innovation the community is a safer place to live.
Application Forms Available:
Every Drop, Delivered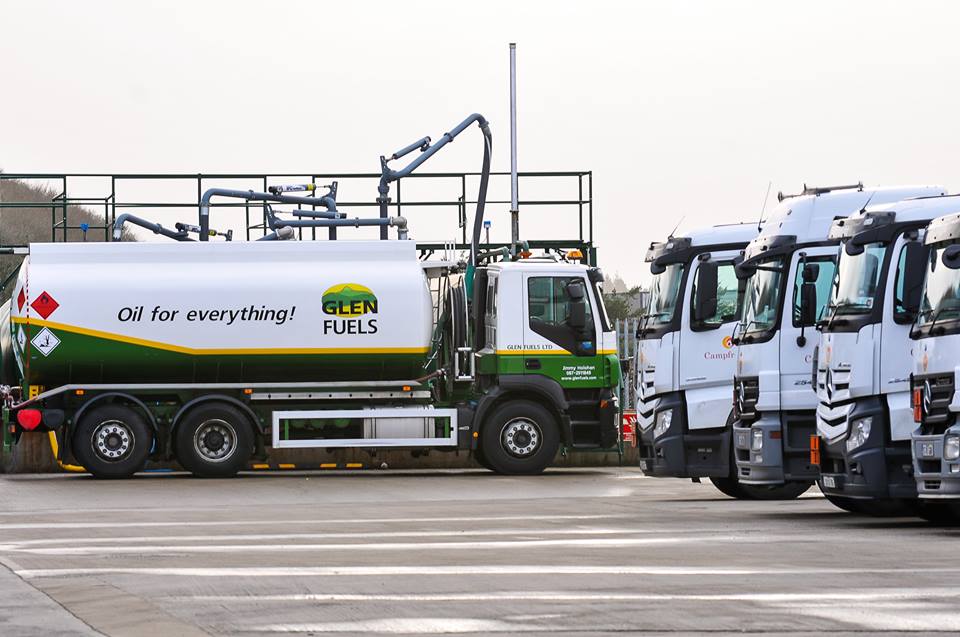 Our drivers arrive on time and every drop of kerosene or gas oil you have paid for is pumped into your tank from our state-of-the-art fleet of lorries with NSAI calibrated metres.
Gift Vouchers
Redeemable in all depots against all products. Call or pop into your local Glen Fuels depot to purchase.

70% Cheaper Hot Water
Hot water heat pump. Super easy to install. Ideal for homes and dairy farms. Renewable energy reduces bills. Reduced to clear. GlenFuelsStore.ie