Blog » Arklow » Glen Fuels Fuel Card
Glen Fuels Fuel Card
Putting You in Complete Control of Costs
Administration becomes less labour intensive when you use a Glen Fuels Fuel Card to organise reimbursements or claim back VAT, saving considerable time and money through reducing errors or inaccuracies.
As the Glen Fuels credit controller, I see the benefits of the Glen Fuels Fuel Card at work every day for our commercial and domestic customers. To sign up, please contact sales@glenfuels.com / 0402-24356.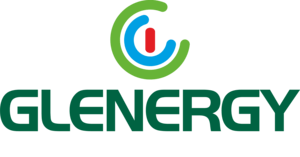 Environmentally Friendly Hot Water Costs 70% Less
The easy to install Glen Fuels hot water heat pump is ideal for homes and dairy farms. This pump will reduce your hot water bill by up to 70%.
Fuel Your Fleet
The Glen Fuels Fuel Card guarantees exclusive prices on petrol, diesel, marked gas oil and AdBlue.
The Glen Fuels Fuel Card is valid at Glen Fuels depots and Circle K nationwide.
The Glen Fuels Fuel Card gives you - the business owner - full control over company expenses.