Blog » Rosslare » Kilmore Quay, Co. Wexford, Ireland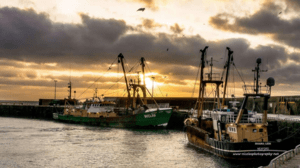 A small, charming, rural fishing village in the sunny South-East of Ireland, Kilmore Quay is 22 km from Wexford town and just 19 km from the international ferry port at Rosslare with sailings docking from Fishguard, Cherbourg, Pembroke, Roscoff and St Nazaire/Gijon.
A popular family holiday destination, Kilmore Quay has long been associated with Irish fisheries and angling. In addition to the old harbour, a state-of-the-art 55-berth marina with its safe berthage and on-shore facilities, have ensured Kilmore Quay remains busy and popular with modern leisure and commercial mariners - species of fish available include bass, cod, shark, tope, ling, mackerel, bream, pollock, skate and whiting.
Known as the 'graveyard of a thousand ships' the area from Hook Head to Carnsore offers is an interesting diving location. Many environmental features in Kilmore Quay are of historical and natural significance - Ballyteigue Castle, Grange Cemetery, the Lifeboat Station, Ballyhealy Castle, St Patrick's Bridge, Ballyteigue Burrow for its flora and fauna, and Ireland's most famous bird sanctuary, the Saltee Islands. The area also has many unspoilt beaches, offering miles of the finest sand dunes in the south-east. (Source: Kehoes Pub)

​Since opening our Rosslare Depot doors more than a decade ago, Glen Fuels has become the first choice for vessels in the marine and bunkering sectors with unrivalled service and expertise across the board. This picture, 'The Calm Before the Storm' at Kilmore Quay was taken by local photographer Nicola Reddy in January 2017.
To read our other blogs and see other pictures relating to Kilmore Quay, click here and click here.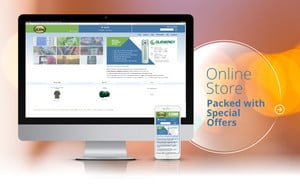 Now Delivering Nationwide
Range Cooker Additive
Lubricating Oils
AdBlue
Heating Oil Tanks
Diesel Storage Tanks
Renewble Energy Technologies

Commercial Glen Fuel Card
Wholesale price less Glen Fuels discount at core sites
Discounts at Circle K
AdBlue, lubricants and car wash discounts nationwide
The Glen Fuel Card is the only independent fuel card valid at both Glen Fuels and Circle K nationwide.
Suitable for companies of all sizes - corporations, SMEs, sole traders.
Terms and conditions apply.