News » Darren Hayes wins bronze at the Kickboxing World Championchips
2017-11-06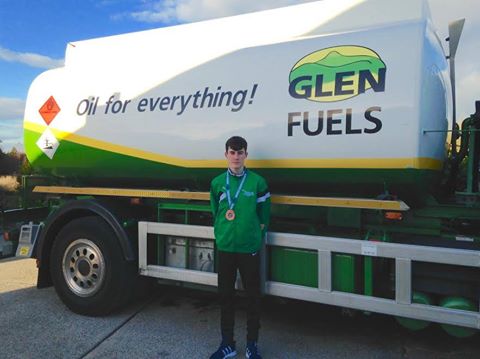 Congratulations are in order...
We received a lovely email today from Darren Hayes and his dad, Alan, our deliveries and sales representative at the Glen Fuels New Ross Depot.
Glen Fuels has a strong tradition of supporting local community and the sports. We are delighted that our sponsorship of Wexford Academy of Martial Arts and the World Karate and Kickboxing Commission has helped this young man to excel in his chosen sport.
After a hard week of competitions at the 2016 World Kickboxing Championships in Dublin, Darren Hayes secured a world bronze medal to add to last year's silver world title that he wom in America.