News » The Rose of Rathangan, with a twist!
2017-11-24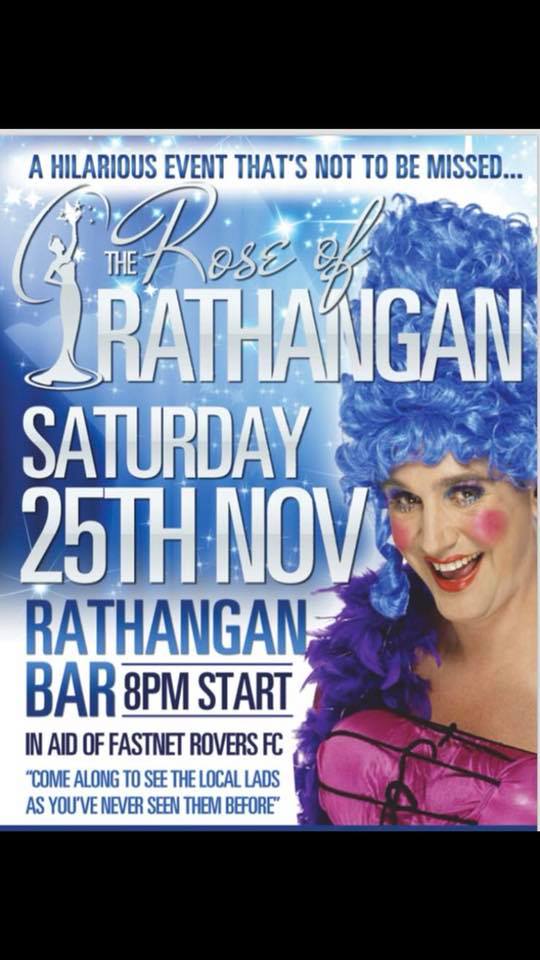 Fastnet Rovers AFC Ladies Soccer Club is hosting The Rose of Rathangan this weekend.
In a twist, the lads will be dressing up as ladies.
If you fancy a good belly laugh, come along to see the locals as you've never seen them before - you might even win a €75 voucher courtesy of our Rosslare, Wexford depot.
Venue: Rathangan Bar
Time: 8 p.m.
Date: Saturday November 25th
For tickets, please contact the Club or Rathangan Bar