News » Out and About in Wexford
2018-11-24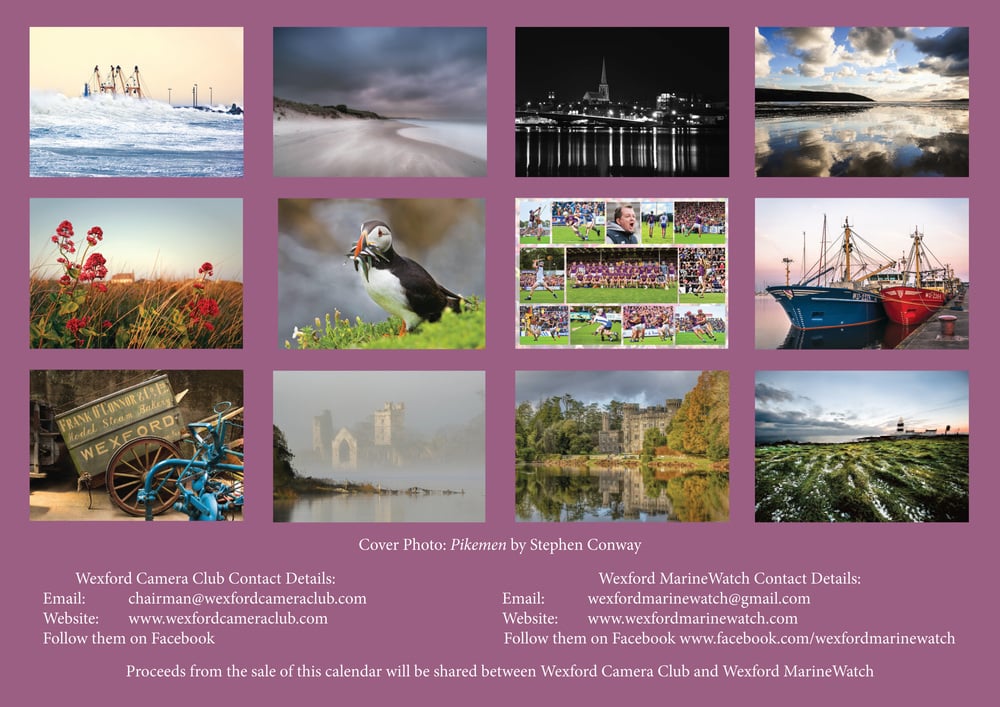 Wondering what gifts to buy this Christmas?
"Out and About in County Wexford" 2018 Calendar is full of stunning photos taken by Wexford's up and coming photographers, including Nicola Reddy who is responsible for much of the imagery on the Glen Fuels website and for many of our Wexford GAA pix.
Ideal Gift:
This is a thoughtful gift for friends, family, colleagues, staff who love County Wexford. It delivers 12 walks down memory lane for:
loved ones living abroad and experiencing home sickness,
family or friends who are increasingly house-bound,
for those whose New Year's resolution is to be better organised,
for those who just love their County.
Shot and produced by members of Wexford Camera Club, 50% of funds raised will be donated to Wexford Marine Watch.
Buy Online:
Glen Fuels can arrange nationwide or international delivery of "Out and About in County Wexford" 2018 Calendar. To make a purchase, simply visit the Glen Fuels Online Shop.
About Wexford Marine Watch:
Between 2012-2016 the number of lives lost to suicide along Wexford Quays, Harbour and Estuary was reduced to zero thanks to voluntary patrols from Wexford Marine Watch - the first suicide prevention initiative of its kind in Ireland.