News » Gadget Gifts with Glen Fuels
2018-12-12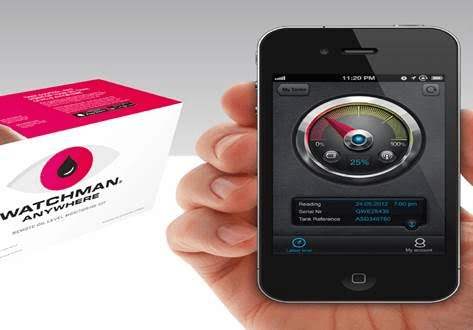 Give the gift of:
Never running out of home heating oil
Never having to brave the elements to check the oil level
Knowing from the comfort of your couch when you need to top-up.
Our Watchman Alarms suit every budget.
Watchman Sonic:
The Watchman Sonic is one of the award winning Watchman tank monitoring range from Kingspan Environmental. It acts as a level sensor to indicate how much home heating oil is left in your oil tank. This helps you to ensure that you never run out of oil. Click to buy online.
Watchman Alarm:
The Watchman Alarm oil tank alarm uses ultrasonic measurement to continually measure the oil tank level to help prevent fuel theft. A transmitter sets off an alarm when there is a sudden drop. Click to buy online.
Watchman Anywhere:
The creme de la creme that delivers data to your phone, laptop, tablet, email or text.
---access your oil readings from anywhere in the world
---install it in a loved one's tank and keep an eye on their heating oil levels (ideal for parents/grandparents)
---keep an eye on the oil levels in your holiday home
---weekly text and email alerts
---first 12 months free subscription
Click to buy online.