News » ARKLOW TOWN – PARADE GROUND PUBLIC REALM SCHEME
2018-01-05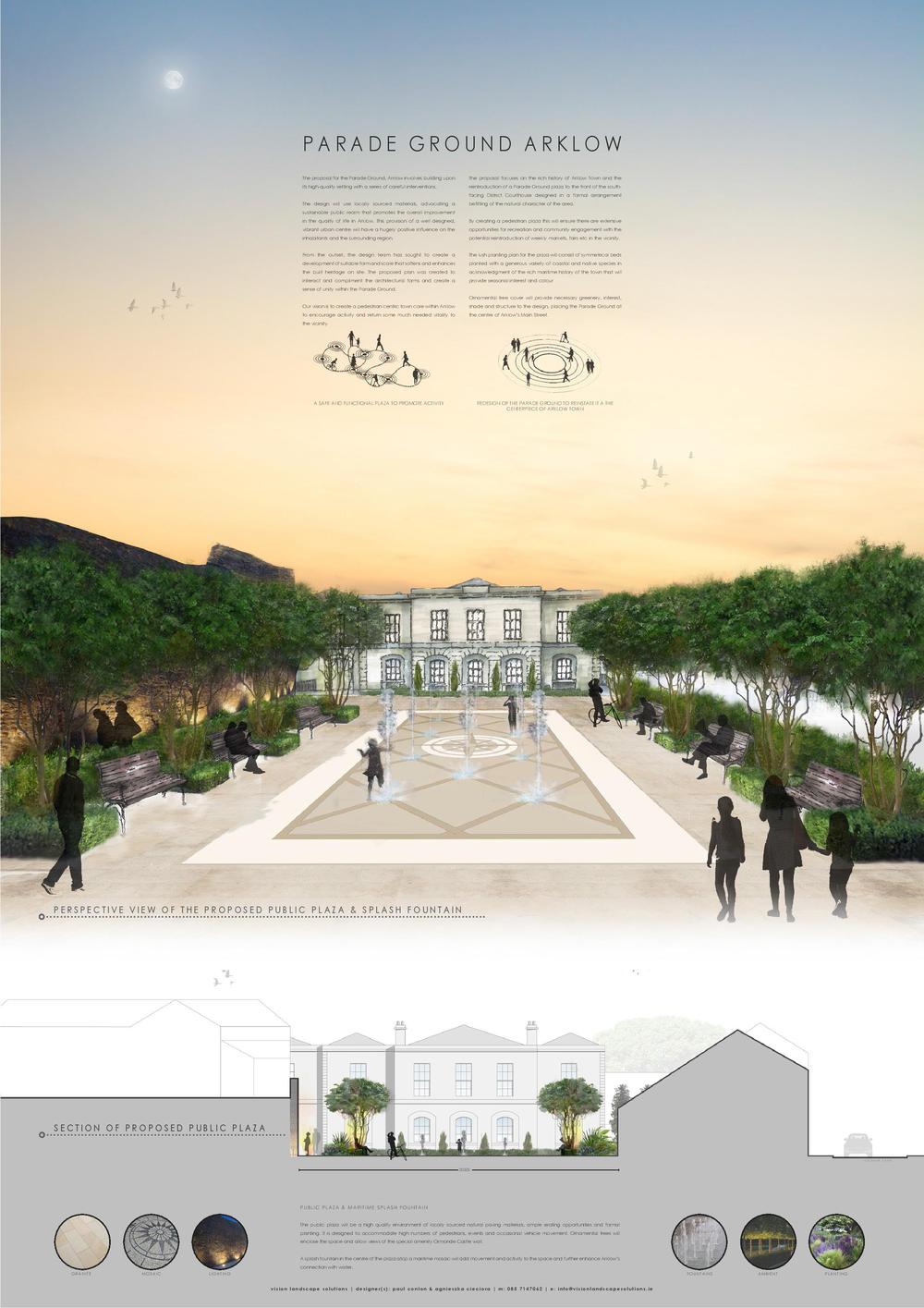 Plans to create a new public realm space at The Parade Ground, Main Street, have been welcomed by Arklow Municipal District and Arklow Town Team.
The development will contribute to stimulating commercial growth within the town and improve the town's aesthetics.
When works are completed they will also improve traffic flow within the town centre and make it more appealing for people to spend time there and enjoy the new public area.
The planned development of the area will consist of the following key elements:
Re-alignment of the footpath on the church side of Main Street
Construction of a raised paved toucan crossing in the roadway that will link the courthouse plaza to the parochial gardens
Construction of a pedestrian crossing adjacent to the Bank of Ireland
Paving and landscaping of the area outside the church
Removal of the walls and railings from the front of the courthouse building
Paving and landscaping of the area outside the courthouse grounds
Erecting a sculpture of Dr Ronnie Delany outside the courthouse grounds
A Part VIII planning application has been lodged with Wicklow County Council in accordance with Article 81 of the Planning and Development Regulations 2001. Plans and particulars of the proposed development are available for inspection between the hours of 9.30am-1.00pm and 2.00pm-4.30pm at the reception floor of Arklow Municipal District Offices, Castlepark, Arklow, Monday to Friday, up to and including Tuesday, 13th February 2018 inclusive.
Anyone wishing to view the plans for the proposed development online may do so by clicking on the following link.