News » Do You Need a New Oil Tank?
2019-06-10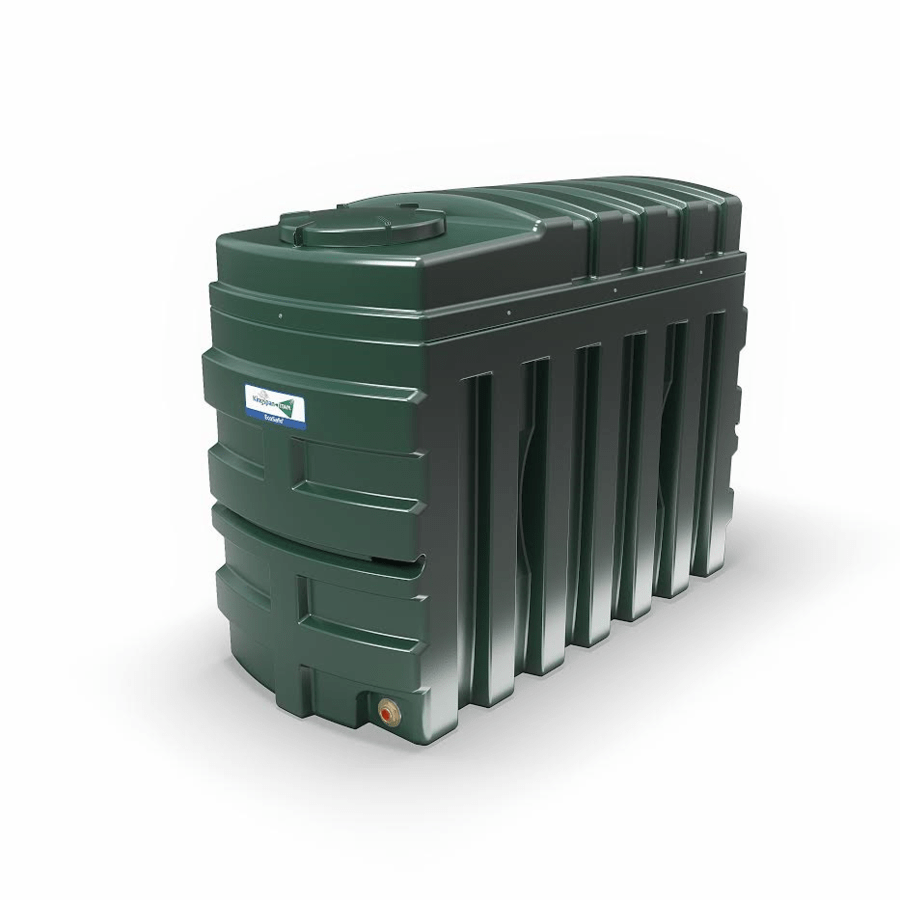 This month, check your heating oil tank for leaks.
If you own or rent any kind of premises (domestic or commercial) that uses an oil tank, please take this opportunity to check its integrity.
Essential Home Maintenance:
Checking the heating oil tank is one of the most important jobs we should do each year as a homeowner, tenant or landlord. We must never assume that it's in perfect working order as it is prone to wear and tear and to weather corrosion. It is essential you regularly check that the tank and pipes are in good condition.
If your heating oil tank bursts, cracks or leaks it will cause damage to human health, buildings and/or the environment. A leak can occur due to damage inflicted to the tank, due to weather corrosion or due to old age. A leak can happen slowly over a period of time or very suddenly. We recommend contacting your insurer to confirm that cover is in place to pay for clean up works should an oil leak occur on your land, if the spill migrates to other properties and if buildings are damaged.
Swift, Decisive Action:
An oil leak or spill can have a catasprophic effect and the potential for far-reaching damage must never be under-estimated. This damage may extend beyond the boundaries of your premises.
You may have to move out of your home or shut down your business premises while the clean up takes place;
If the oil enters a water system (stream, pond, river, lake), if it gets into the soil or an underground water system, it may migrate beyond the boundary line of your premises and have significant impact on other homes and businesses as well as animals and the environment;
In addition to losing expensive oil, you have to incur expensive clean up costs and you may even have legal claims brought against you.
On a bright, dry day take a look at your tank:
Look on the ground under and around the tank for oil stains. Look under the bottom of the tank as oil leaks often occur in the lower belly of the tank.
Look at or run your finger along the tank joinings as oil may leak here.
Smell the area around the oil tank.
Take into consideration the age of your tank. If it's 10+ years old, it's time to upgrade.
Is your tank single skin or bunded (double skin)? Contact your local County Council, insurer, architect and builder to confirm that you are permitted/covered to use a single skin oil storage tank on your property.
Consider the location of your oil tank. It will be prone to weather erosion if it's open to the elements including rain, frost and sunshine.
If you have a buried tank, please contact your local

Glen Fuels depot

for advice on the best specialist to hire to check its integrity.
Financial Consequences:
Contact your local County Council, insurer, architect and builder to confirm that you are permitted/covered to use a single skin oil storage tank on your property. You don't want to find yourself in a position whereby you have a leak and your insurance company won't pay out because your tank doesn't comply with their regulations.
For a fee, an oil company may be able to pump out the oil remaining in your tank.
You will have to write off the cost of the leaked oil.
You will have to pay to have the oil cleaned up.
You will incur a cost to test the water and soil on and around your premises.
You may face law suits if other premises or if drinking water is affected.
If you have not maintained your oil tank, your insurer may refuse to pay out if the fuel tank and pipes are clearly not maintained or worn out.
Got a Leak? What to do:
Contact your oil supplier as they may be able to pump out what's remaining in the oil tank.
Notify your insurance company and ask for the name of their recognised contractor.
Try to mop up the oil that is leaking to prevent its migration.
Follow the oil spill to see if it has migrated to a third party premises.
Take photos.
If the leak has impacted soil, streams, ponds, rivers, lakes, underground water supply, contact your local County Council immediately.
Benefits of Bunded Tanks:
We recommend replacing single skin tanks with a bunded tank (double skin). This means if a leak occurs on the inner skin, the tank will leak into itself and all you'll have to do is buy a new tank (no clean up costs to worry about).
For assistance in buying the best bunded tank for your property, please contact our tanks manager Tom Hipwell at our New Ross depot on 051-421814 or tom.hipwell@glenfuels.com.