News » Arklow's Festive Cheer
2017-11-21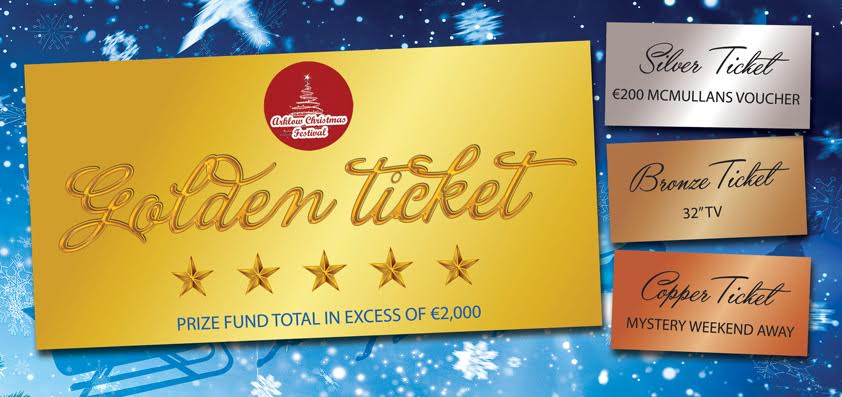 Arklow's "shop local initiative" will see the Town host a range of events and activities in the run up to Christmas, all of which are free to the public. From Friday 2nd December 2016 until Monday 2nd January 2017, there will be free car parking in Council owned car parks and two hours free on-street parking.
Feeling lucky?
If you'd like to win a prize fund in excess of €2,000, make sure you take part in the Golden Ticket draw. The lucky winner of the Golden Ticket will walk away with a top prize of €500 Arklow Town shopping voucher, Glen Fuels 250 litre Home Heating Fuel Pack and FREE parking in any of the town car parks for an entire year. WOW!!!
How do I enter?
To enter, just stop by the Glen Fuels Arklow depot in Croghan Industrial Estate and drop your entry into the Golden Ticket draw box - you don't need to make a purchase with us to enter.
If you do pop into Glen Fuels Arklow to pay for your gas oil/kerosene bill, fuel up or pick up some solid fuel, we will give you another Golden Ticket to improve your chances of winning.
On Saturday Demember 17th, we will draw one person's name from the box and all the other sponsors around the Town will do the same. All the drawn names will be placed in a big drum and the winner will be announced on Saturday 17th December.