News » Autumn: Heating Oil Tank Check-up
2022-08-29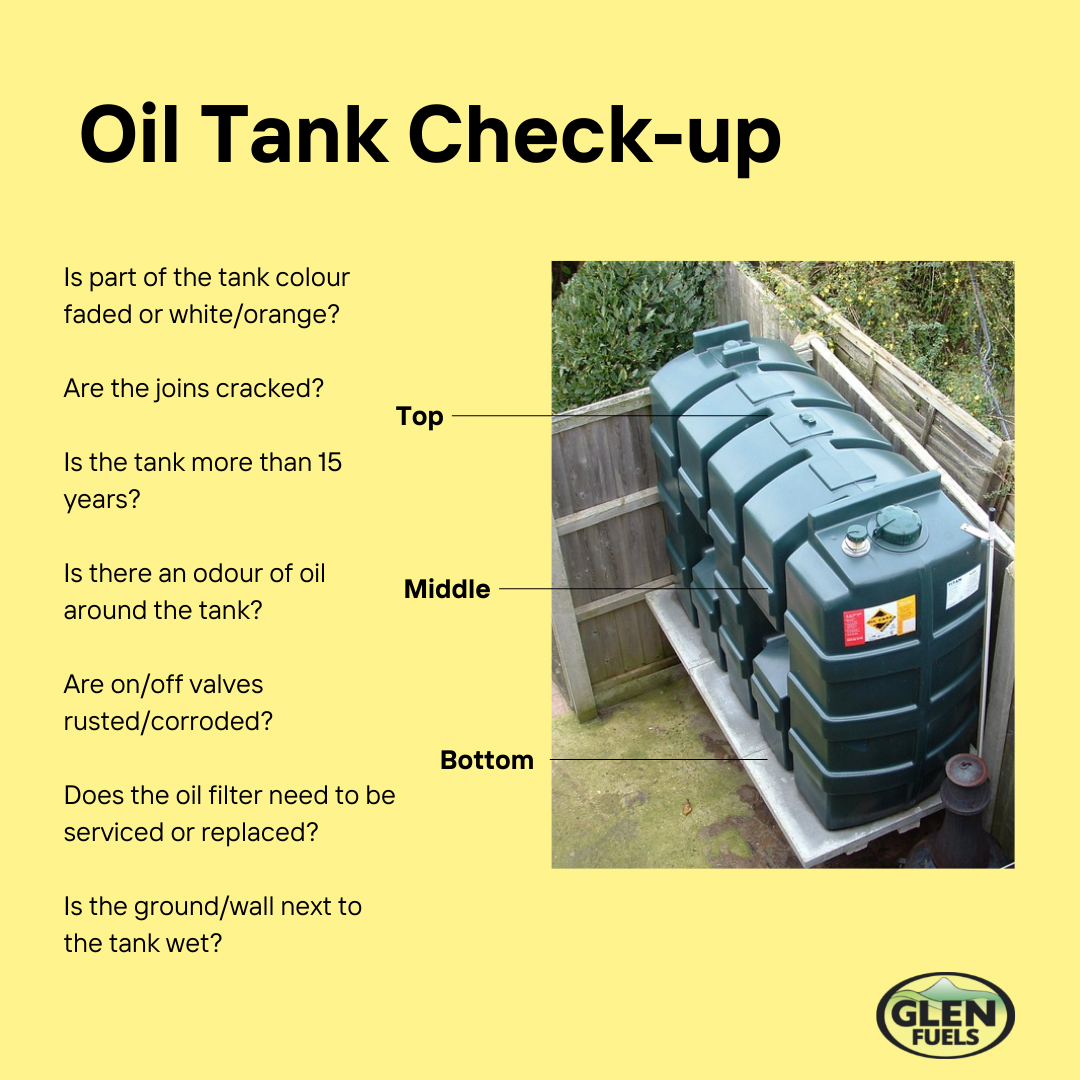 On this bright and dry Monday, please take the time to complete your oil tank's annual check-up.
A cracked, leaking, old, sluggish oil tank will cost you more money than a replacement or service.

Follow the checklist in the image to assess the top, middle and bottom of your oil tank.
Look for colour fading
Look for cracks
Smell of an oil odour around the tank
Look for dampness around the tank
The tank should not be more than 15 years old
Look for rust/corrosion on/around the valves
Consider replacing/servicing the filter