News » Line Curtains to Retain Heat
2022-09-15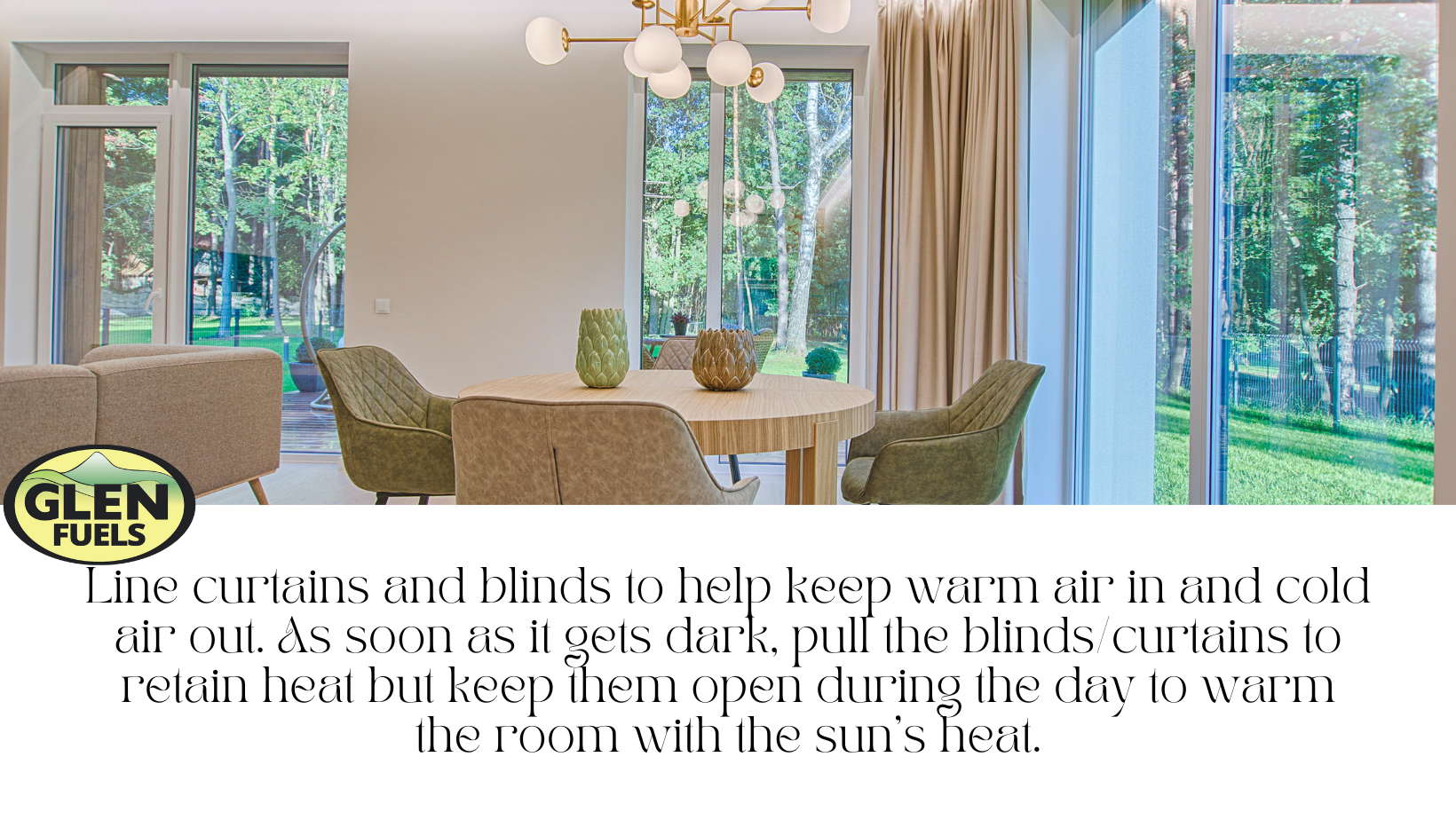 Keep Warm Air In:
Line curtains and blinds to help keep warm air in and cold air out.
As soon as it gets dark, pull the blinds/curtains to retain heat but keep them open during the day to warm the room with the sun's heat.
Energy Efficiency in Your Life:
Download the Glen Fuels eBook for more hints and tips from our staff who have been delivering Energy for Everything since 1986.
Glen Fuels - Energy for Everything