News » Farm Safety 2023
2023-05-11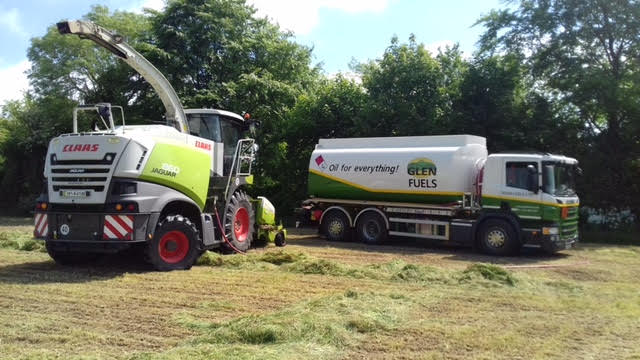 Farming is a vital sector in Ireland's economy, and Glen Fuels is proud to support Irish farmers with reliable fuel and lubricant solutions.
However, farming can be a dangerous occupation, and it's essential to prioritise farm safety to prevent accidents and injuries.
Farm Safety Tips:
Here are some essential farm safety tips to help you avoid accidents and ensure a safe working environment:
• Always wear protective clothing and gear to prevent injuries, including gloves, boots, and earplugs
• Regularly inspect and maintain farm equipment to prevent accidents caused by equipment malfunction
• Be cautious around livestock, especially when they're in an agitated or stressed state. Always have secure fencing and equipment to handle them safely
• Always store chemicals such as pesticides and ferilisers in a safe location and always follow the proper handling procedures when dealing with chemicals
• Adequately train all farm workers on farm safety procedures and regularly communicate the importance of safety practices
• To prevent slips, trips and falls, keep the farm environment clean and tidy
• Be aware of weather conditions, especially during harsh weather conditions like summer sun, storms, heavy rains, and snow
• Develop and practice an emergency plan, including emergency contacts, evacuation procedures, and first aid kits.
Glen Fuels supports farm safety in Ireland and encourages all farmers to prioritise safety on their farms. Remember to take precautions to prevent accidents and injuries and communicate the importance of safety practices with your workers.
Glen Fuels - Energy for Everything