News » Oil Delivery Driver - A Great Career Option
2023-10-04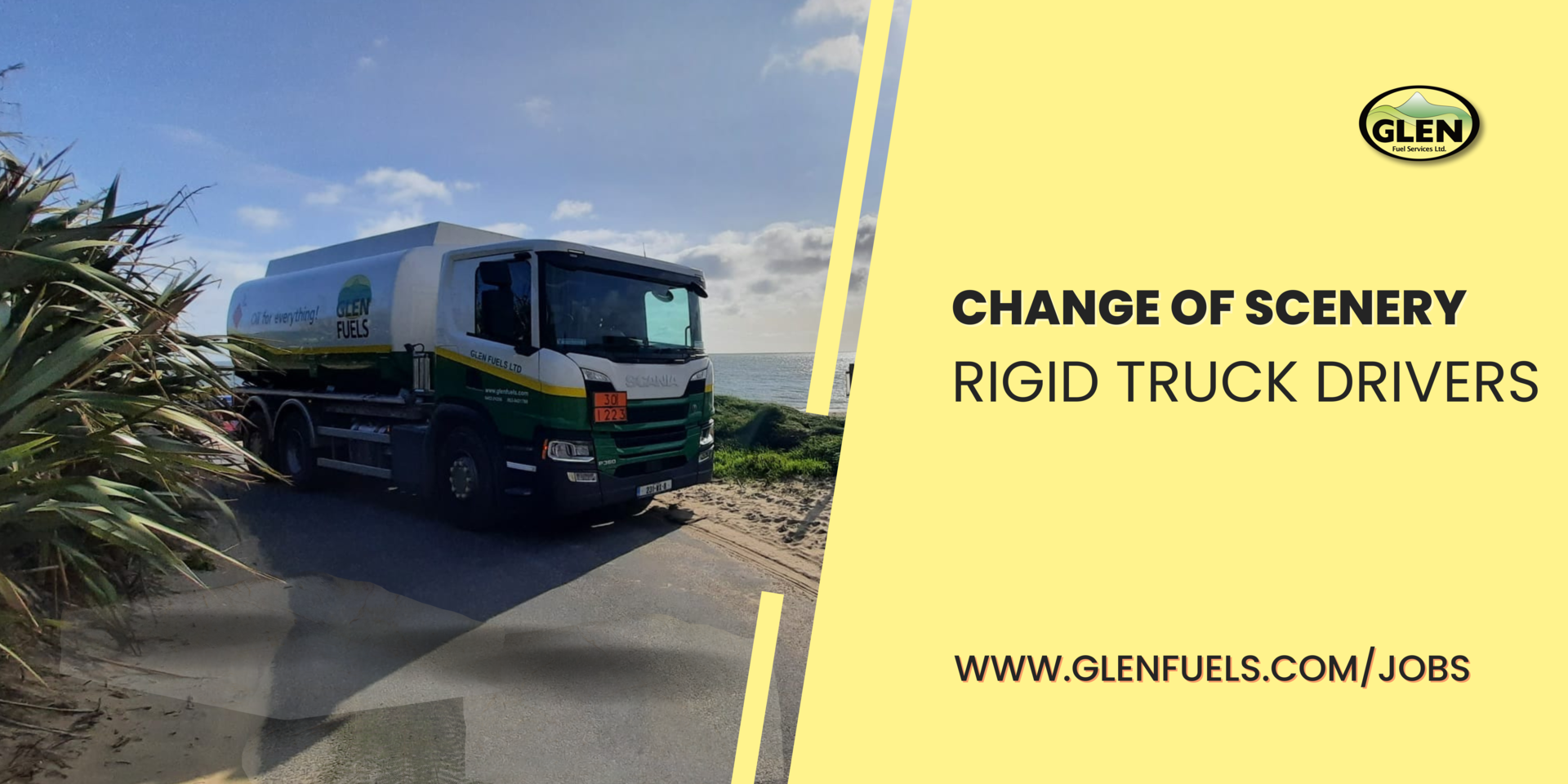 5 Reasons Rigid Truck Drivers Enjoy Oil Deliveries
Oil delivery drivers play a crucial community role during Ireland's windy, damp, cold months.
Irish homes, hospitals, schools, and businesses rely on heating oil to stay warm and safe. Farmers rely on oil to keep livestock dry and fed.
If you're a rigid truck driver who is interested in a change of scenery, this blog explains why we love oil deliveries.
Job Variation
No two days are the same in the oil industry. Glen Fuels drivers deliver to heating oil, agricultural, commercial, and marine customers. This variety keeps the job interesting and ensures our drivers are constantly fine-tuning their skills.
Social
Drivers work alone and through the course of the day, they engage in-person with people from all walks of life. Everyone loves to see their oil delivery driver pottering up the road! Some of our customers live alone and chatting to their Glen Fuels driver is of huge importance to their wellbeing.
Work-Life Balance
Oil delivery drivers work normal business hours, which means they are home for dinner. As there is no shift work in the oil industry, drivers maintain a healthy circadian rhythm. Regular working hours ensure Glen Fuels drivers enjoy hobbies, studying, and family life.
Cut the Commute
Unlike traditional truck driving jobs, oil delivery drivers travel short distances, stopping off at homes, farms, and businesses along the way. Due to the highly personal nature of oil deliveries, Glen Fuels hires locally. The drivers and customers are already mutually acquainted and at ease with one another. Oil delivery drivers often live within 30 minutes of their depot base.
Non-Sedentary
Oil delivery drivers spend 50% of their day behind the wheel. The other half is spent making the delivery, issuing delivery dockets, cleaning, and refuelling the lorry. Oil delivery drivers are strong and fit, and they enjoy long careers. As you can see from this picture, taken by a staff member, Glen Fuels encourages staff to take their breaks and to enjoy an Ireland few people can experience.
To work for Glen Fuels, visit our jobs page www.glenfuels.com/jobs

Glen Fuels - Energy for Everything