News » And the winner is...
2017-01-09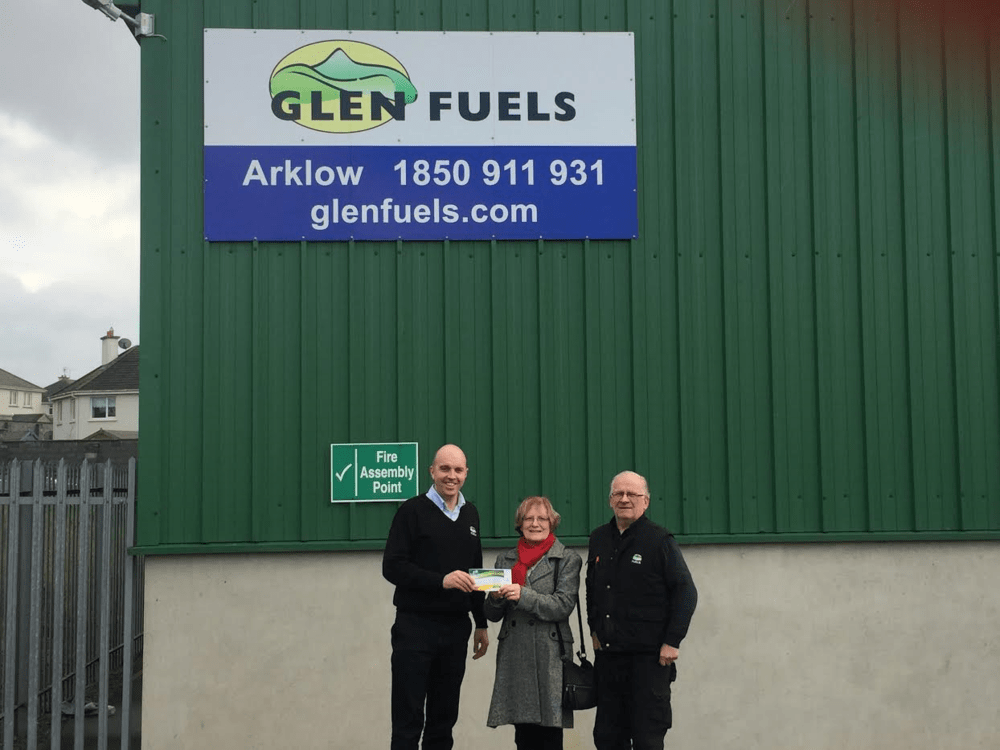 Congratulations to Phyllis Kennedy who won a 250L Glen Fuels voucher in the Arklow Christmas Festival Draw 2016.
Pictured at our Arklow Depot in Croghan Industrial Estate is Gary McKenzie (Depot Manager), Phyllis Kennedy (Winner) and Joe Kiernan (Senior Driver and Sales Representative).
Call Glen Fuels Arklow on 1850 911 931 / 0402 24356 to top up your tank or order your solid fuel before the cold snap hits.