News » Tom's Operation Transformation
2017-01-12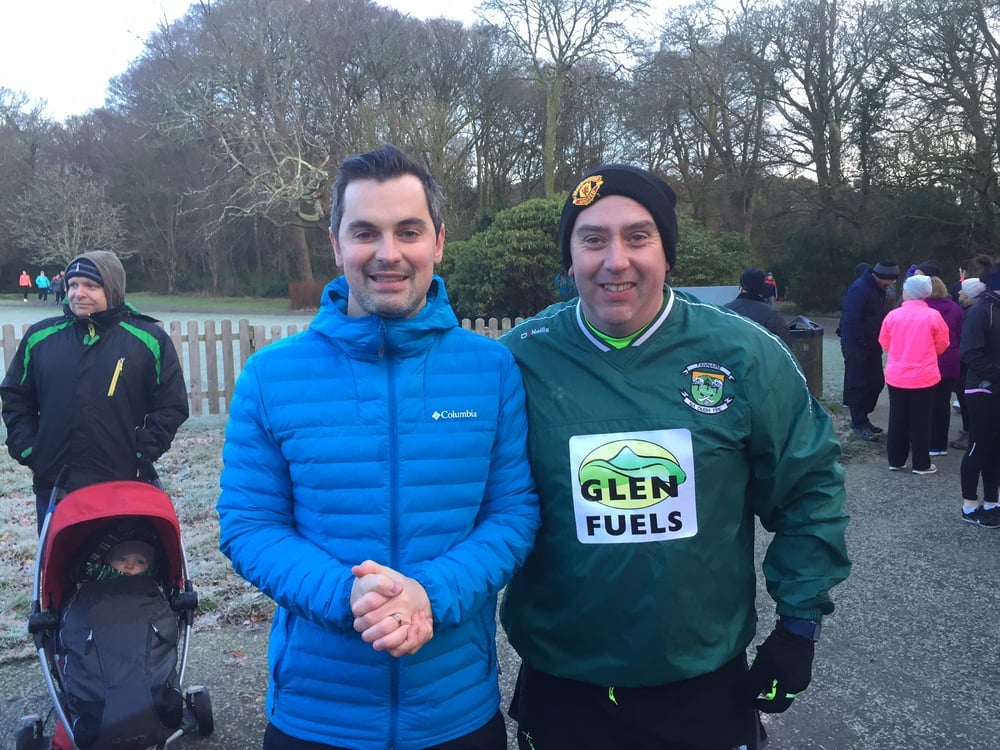 My name is Tom Hipwell and I am depot manager of the Glen Fuels New Ross depot. A native of Ballindaggin, I support my local community as much as possible and I have always been hands-on in my involment with Duffry Rovers GAA, Enniscorthy RFC, and Bunclody Golf and Fishing Club.
Despite this, my 2016 medical (which was good overall) highlighted the elephant in the room - I was 14lbs overweight and my waist was greater than 37 inches, which put me at risk of developing heart disease, type 2 diabetes and cancer. With a wife and two young girls at home, I made the decision to get #FitForLife.
Then, Operation Transformation landed in New Ross with team leader Mairead Redmond and my fate was sealed.
I am following Chris McElligott's diet plan, I do my own training three nights a week and I join the Operation Transformation Parkrun every Saturday morning. There are loads of FREE get fit initiatives throughout Wexford that you can pop along to and the Wexford Academy of Martial Arts in Wexford Town is a super and inexpensive training ground for people of all fitness levels and all age groups (tell Billy that Glen Fuels sent you!)

​Have you hit a plateau on your weight loss journey? Do you have a stubborn stone or less to shift? It's never too late to start moving and all are welcome to join Operation Transformation and the many FREE fitness programs throughout Wexford all year-round.

​Free exercise on your doorstep:
Tuesday and Friday: Circuit traning GAA-style, Duffry Rovers GAA @ 8 p.m. (no charge)
​Wednesday: 10 lap walk, jog, run, Walking track, Duffry Rovers GAA @ 6.15 p.m. (no charge, no pets permitted)
​Saturday: 5km walk, jog, run with Mairead Redmond, JFK Arboretum @ 09.30 (no charge, everyone welcome)
| | | | |
| --- | --- | --- | --- |
| Weigh-in | LBS | Parkrun | Time |
| Week 1 | 239.5 | Week 1 | 25mins 53secs |
| Week 2 | 234.5 | Week 2 | ​25mins 14secs |
| Week 3 | 230.5 | Week 3 | 24mins 32secs​ |
| Week 4 | 228.5 | Week 4 | 24mins 35 secs |
| Week 5 | 226.5 | Week 5 | 24mins 40secs |
| Week 6 | 226.5 | Week 6 | 24mins 35secs |
| Week 7 | 223.5 | Week 7 | 24mins 03secs |
| Week 8 | 225.5 | Week 8 | |
​











​