News » Walsh Cup Semi-FInal
2017-01-27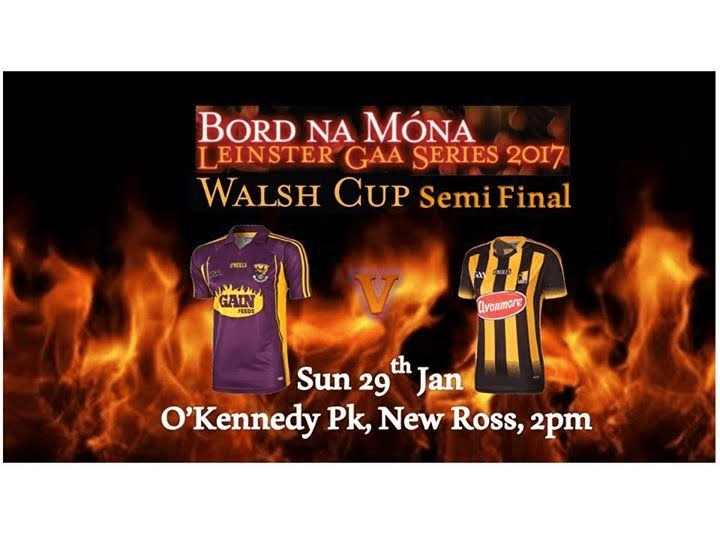 Updated Jan 30th 2016 - A well-deserved congratulations to Wexford hurlers whose nail-biting clash against Kilkenny in the Walsh Cup Semi-Final, drew a huge crowd to New Ross. Losing by just one point, it was Wexford's best performance against Kilkenny in 14 years and Matthew earned the well-deserved title Man of the Match.
Glen Fuels is rolling out a competition in the next few days with tickets to the game on Sunday week. Make sure you are following our New Ross and Rosslare websites/Facebook page for more information.
---
Wexford's win over Dublin secured the senior hurlers a place in the Walsh Cup Semi-Final 2017 at home against the Cats. This Sunday, January 29th New Ross district man, Matthew O'Hanlon will lead Wexford into battle​ at 2 p.m. at O'Kennedy Park. A huge crowd is expected in New Ross for the visit of the ould enemy.
The Glen Fuels New Ross depot supports Captain Mathew O'Hanlon all the way and Glen Fuels is looking forward to honouring the many great achievements of the Wexford Senior Hurling Team at the Glen Fuels Wexford GAA Player of the Year Awards in November 2017.