News » How is a Wexford rainbow formed?
2017-03-07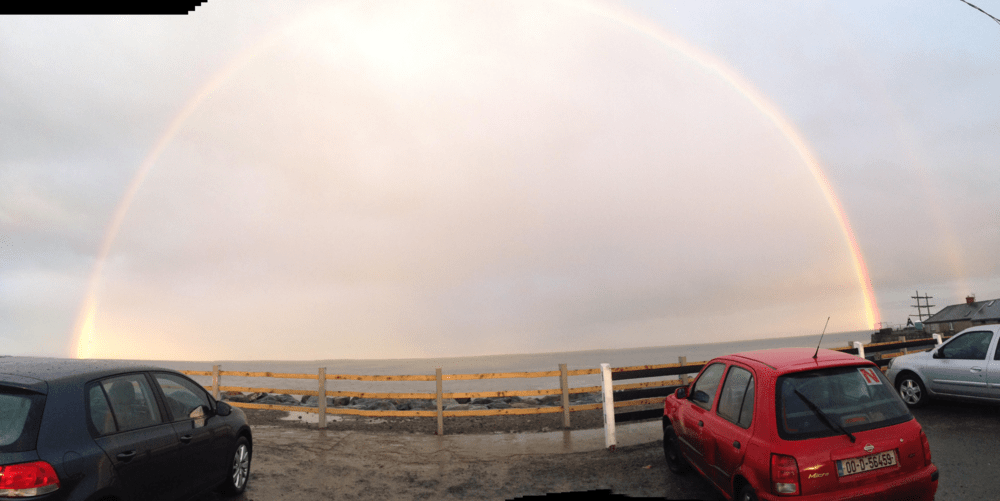 Captured by Fiona Lawlor from our Gorey Depot this weekend; a complete rainbow from start to finish.
A friendly photographer spotted Fiona trying to take this stunning picture with her phone and he kindly gave her an on-the-spot lesson. We hope you enjoy!
Have you ever wondered how a rainbow is formed?
The brighter (primary) rainbow occurs when sunshine breaks through the clouds and beams towards the raindrops. A portion of this light comes into contact with the falling raindrops and bends in a process called refraction, which in turn causes the sunlight to separate into different wavelengths.
Each wavelength corresponds to a colour: red and orange correspond to longer wavelengths while blue and purple correspond to shorter wavelengths. These colours then reflect off the circular edge of the raindrop, refract again as they exit the raindrop and then travel through the air. Because raindrops are relatively round the visual result is a spherical arc that soars all across the sky.