News » Ireland's Plumbing & Heating Awards 2017
2017-05-04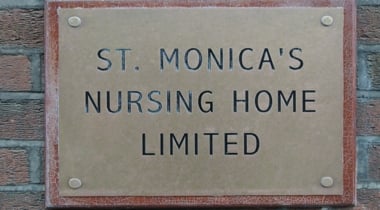 Congratulations to our sister company - Glenergy Ltd has been short listed for Ireland's Plumbing & Heating Awards 2017 in the Mechanical Project of the Year for St Monica's Nursing Home Boiler Room Upgrade, Mountjoy, Dublin.
This is a tremendous achievement, with the panel of judges commenting on the very high calibre of entries received.
"We completely refurbished their boiler room replacing old boilers for a new Potterton cascade system of condensing boilers; old hot water tanks for new hi efficiency quick recovery Heatrae Sadia tanks; and installed a Dachs micro CHP system to reduce their electrical demand and boost overall efficiency. We also re-wired the entire boiler room and gave them a new control system. All this over winter with no loss of heating or hot water to the Nursing Home. Challenging project, but we've a happy client. Isn't that what it's all about?!!", Frank Daly, Director Glenergy Ltd.
This year's winners will be announced at the Gala Awards Ceremony, which takes place on Friday 9th June, 2017 at The Round Room at the Mansion House, Dawson St, in Dublin.
Sponsored by Calor and judged by an independent panel of experts, the Heating & Plumbing Awards recognise the contribution top plumbing and heating experts, installers, contractors, merchants, projects and products from across Ireland bring to the industry. The awards night and the accolades themselves will celebrate excellence of individual performance, excellence in project delivery, excellence in innovation and product development and excellence in various sectors. There are 16 awards, including awards for renewable projects.