News » State of the art fleet
2018-05-05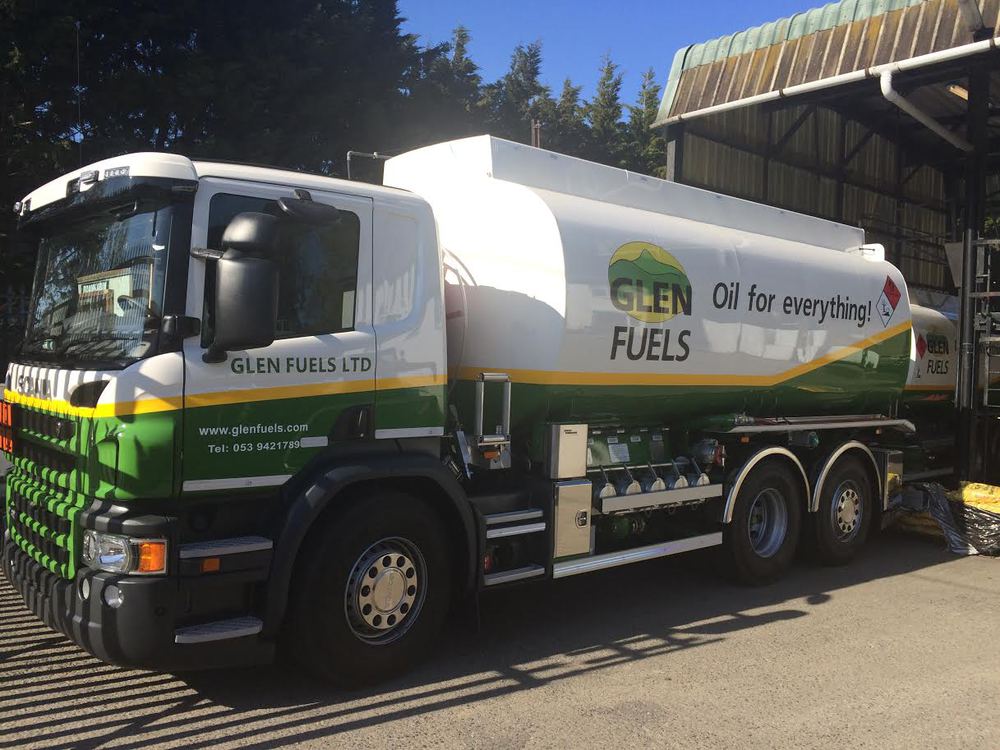 A Modern Business Model:
State-of-the -art technology both on the road and in the office ensures all our customers can receive top quality service in the delivery of heating oil, SFGO, marine oil and more.
Ensures Accurate and Safe Deliveries:
This week we took delivery of the latest addition to Glen Fuels' fleet - a stunning Scania P320 DB 6 x 2, 20000 litre 5 compartment aluminium tanker. Operating out of the Gorey depot keep an eye out for James Kinsella on his delivery route via ​Camolin, Ferns, Bunclody/Kildavin and Clonegal back across to the Harrow and then into ​Boolavogue and Gorey.
Big thanks to Keith and his team at KD Garages in Wexford and to Trevor and the gang in Road Tankers Armagh.