News » Arklow - a destination for business and tourism
2017-11-01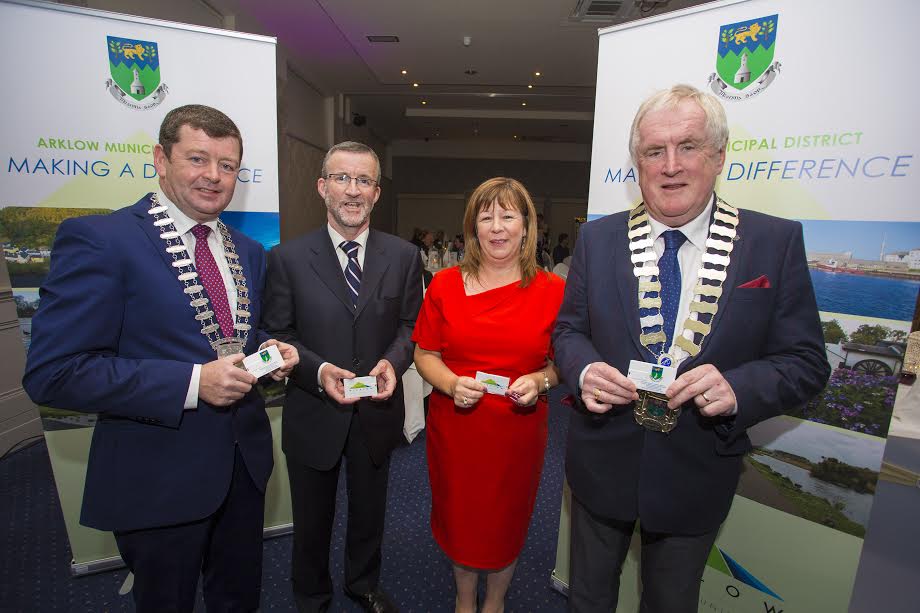 Arklow's attractions as a centre for business and tourism is highlighted in a new video launched this week by Arklow Municipal District/Wicklow County Council. The four-and-a-half-minute long video covers the Arklow Municipal District and features contributions from local representatives, business figures and others as well as aerial shots of the locality.
Launching the video, Mr Bryan Doyle, Chief Executive, Wicklow County Council, said: "As part of the overall strategy for economic development in the county, which is embedded in the Local Economic and Community Plan, we are committed to promoting County Wicklow as an ideal location for investment, enterprise and knowledge creation, we will do this online, via our videos, our website and social media and via a range of promotional material."
He added: "I am delighted that Wicklow County Council has been able to support this initiative by the Cathaoirleach and members of Arklow Municipal District."
Speaking at the launch of the video, Cllr Pat Fitzgerald, Cathaoirleach of Wicklow County Council, said: "I very much welcome this initiative which showcases all that is good about the Arklow Municipal District. We need to strive to portray a positive image of our District and to assist in whatever we can in an effort to attract industry to the area with the support of the relevant job creating agencies."
The Cathaoirleach of the Arklow Municipal District, Cllr Pat Kennedy, said the video "showcases the very best that the Arklow Municipal District has to offer: our infrastructure, our amenities and our people. It shows that we are open for business. We have all the necessary infrastructures needed to nurture economic development and incentivise job creation. Our location is a commodity that many other districts and counties would love to possess."
The launch event was also addressed by Mr Donal Murray, Manager, Arklow Business Enterprise Centre; Conor Simpson, Regional Business Development Manager at the IDA for the Eastern Region and Mr Daithi de Forge, Recreation Manager, Coillte.