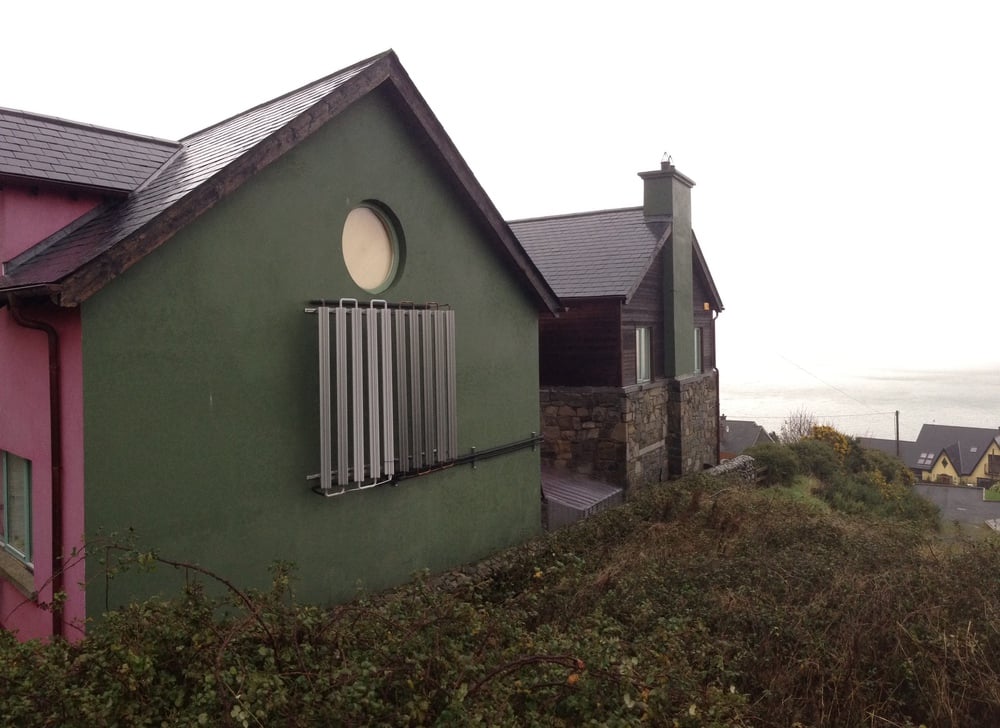 Heat pumps have been around since the beginning of time - there's talk of them existing in the year 200 but records show they existed in Germany in the 1200s before undergoing an upgrade in England in 1805.
Today's heat pumps are super sophisticated and can easily replace your gas/oil boiler while transforming your home by delivering an ambient temperature of 19.5 degrees Celsius to every room all day, every day.
View our case-studies to see how our heat-pumps have improved quality of life and reduced heating costs for home-owners, nursing homes, dairy farmers and businesses.
What is an air to water heat pump?
An air to water heat pump is an air-fueled central heating system that heats both your radiators and water.
Because gas and oil are tangible goods - delivered to your door by a branded supplier who requests payment for the goods and services you have received - many people look bewildered when presented with the idea that neither are necessary to generate a warm house but it can be done and Glen Fuels is the first oil distribution company in Ireland to have diversified into renewable energy.
Since the launch of our renewables department in 2015, heat pumps have been changing home and work life for people all over Ireland.
Air Fueled Central Heating:
A heat pump works like a fridge - in reverse. While a fridge cools the air to keep food cool and fresh, a heat pump warms the air and delivers this warm air into your radiators/underfloor heating system.
A Warm Home All Day, Every Day:
Gas/oil prices respond, sometimes violently, to economic and political acitivities. The air that surrounds your home is 100% free and it will always be free. When you install a heat pump, you worry less about having the heating on. Our customers tell us:
The temperature inside their home is 19.5 degrees Celsius all the time
They are able to use all the rooms in their house
They have constant hot water
Their heating bills have been slashed
They are enjoying a speedy return on investment
Hot Water for Everyone:
The heat pump also heats water for baths, showers, taps, hoses and much more. It is used by domestic, commercial and agricultural customers nationwide.
Grants Available:
From April 2018 a €3,500 heat pump installation grant will be available for home-owners.
Superior Product:
At Glen Fuels we only supply top quality products that we know will stand the test of time. Our heat pumps are uniquely designed to withstand salt corrosion.
Your Warm Home
Our family-friendly payment options are designed so you can enjoy a warm home all day, every day!
Cheap Hot Water
Hot water heat pump. Super easy to install. Ideal for homes and dairy farms. Renewable energy reduces bills. Reduced to clear. GlenFuelsStore.ie