Glenergy Renewable Energy
Aligning the infrastructure, experience and industry knowledge of Glen Fuels with engineering expertise and renewable energy consultants, Glen Fuels was the first oil distributor to enter the
renewable energy market in 2015.
Glenergy is our affiliated renewables company specialising in oil condensing burner systems, heat pumps, CHP, solar panels, underfloor heating and EV chargers.
Energy for Everything:
Glenergy supples energy solutions for today's energy problems and our motto is Energy for Everything!
Glenergy can tailor a low energy or renewable energy solution for every scenario in the commercial, residential, agricultural and industrial sectors.
What is Renewable Energy?
Sources of renewable energy include sunlight, wind, rain, water, condensation and geothermal heat. These energy sources are abundantly available in and around every single building in Ireland.
Our renewable energy technologies include:
Glenergise Your Business:
Energy efficiency and renewable energy are the pillars that support sustainable energy policy and Government grants are available.
Create a safer environment for your children.
Integrate into new-builds or retrofit into existing buildings.
Generate an income by selling surplus energy to the national grid.
Improve BER rating.
Reduce reliance on fossil fuels.
Use energy more efficiently.
Reduce energy bills.
Reduce reliance on imported fuels.
All our clean energy technologies are easy to retrofit and install into new builds.
Your local Glen Fuels depot or sales manager will schedule a no-charge, no-obligation site visit with our renewable energy engineer.
Once a complete assessment has been made of your home or business premises, we can recommend the best technology to meet your needs.
Heat pumps are the heating system of the future for Ireland. They are heat efficient, cheaper to run and the cleanest heating system available. A grant for the installation of heat pumps has been available from SEAI from April 2018.
Solar Thermal panels produce hot water for baths and showers. Solar Photovoltaic (PV) panels produce electricity to power appliances in the building.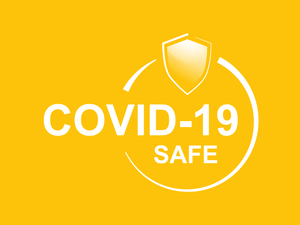 Covid-19 Safe
Glen Fuels oil deliveries to home heating, agricultural, commercial and marine customers follow HSE and WHO guidelines.
Every Drop, Delivered
Glen Fuels policy and technology ensures every drop of kerosene or gas oil you have paid for is pumped into your tank.
Insulation
Oil and Renewable Central Heating
Energy Rated Appliances
Kick the Car to the Curb
Generate Your Own Energy
The Cost of the Little Red Light
To download your FREE Glen Fuels eBook, click here.