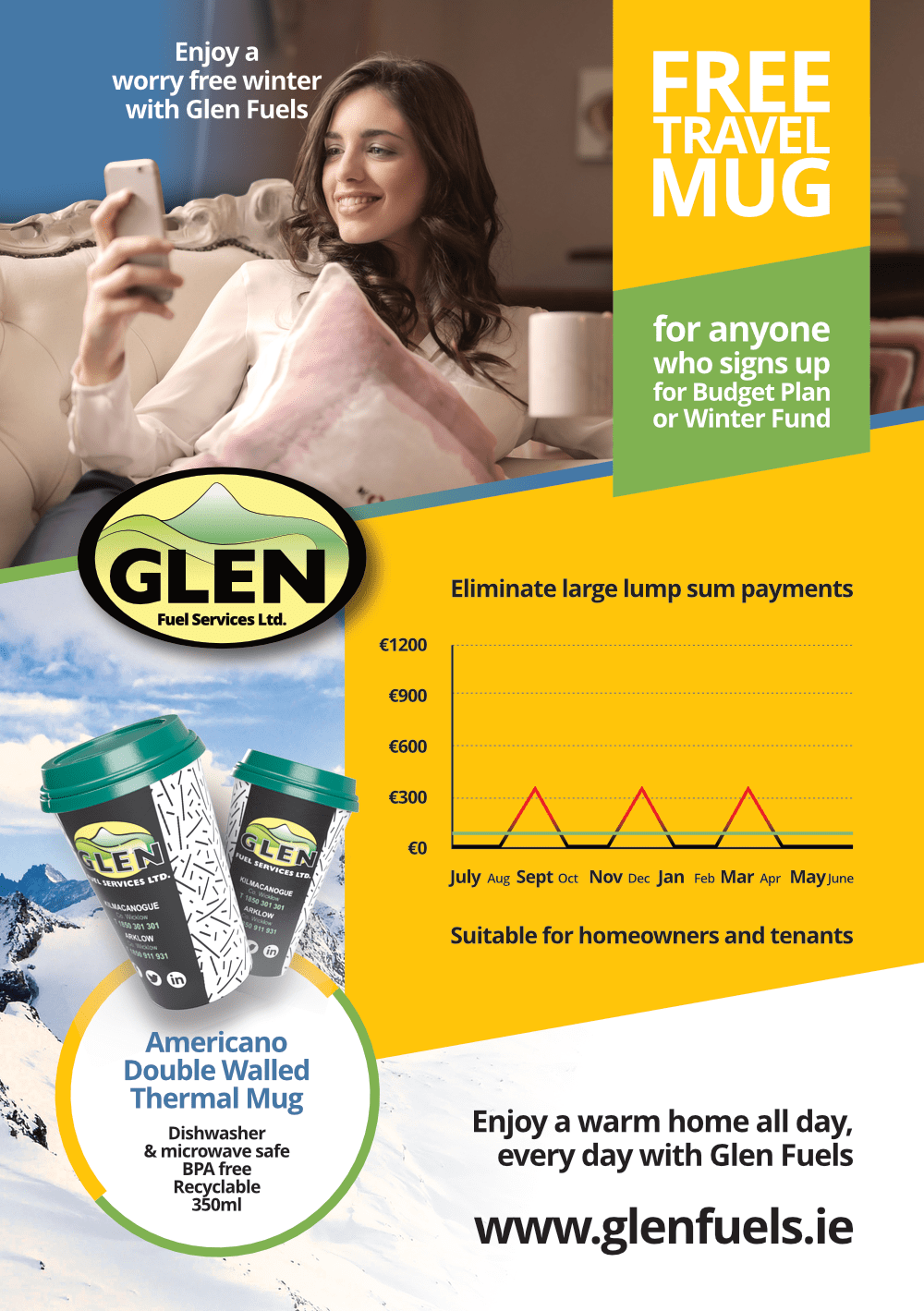 Budgeting Saves You Money
In every single household the primary cause of stress is money. Most people work hard and earn a good wage but struggle to save money, pay bills and enjoy life.
A heating oil budget enables you to save for important things such as holidays, a car, your first home or home renovations, your retirement and much more including starting your own business or buying an investment property or a holiday home.
The Glen Fuels Budget Plan...
"...ensures that you will always have enough money for the things you need and the things that are important to you." (My Money Coach)
As a smart householder, you're on our Budget Plan.
Non budget plan households experience stressful spikes in heating oil bills in September (when school expenses kick in), in December (when you're buying for Christmas) and in March (when you want to book the summer holidays).
Budget Plan for Homeowners:
Budget Plan pay monthly home heating oil plan is our most popular product. Budget 90 is for homeowners.
A €300 down payment entitles you to 500 litres of heating oil.
Direct debit of €90 (€3.00 a day) is called on the 5th or 20th of each month
We will deliver the next 500 litres of heating oil after we have received two consecutive direct debits. All future deliveries are covered by your monthly payments.
All deliveries are capped at 500 litres. If you wish to order a higher value, you are required to (a) have sufficient credit in your account, (b) pay the difference when placing the order, or (c) increase the direct debit if there are enough months left in the Budget Plan year.
Start Saving Today:
The staff at your local Glen Fuels depot (Kilmacanogue, Arklow, Gorey, Rosslare, New Ross) will be happy to answer any questions you may have about the Glen Fuels Budget Plan. If you've already decided that this is the right option for you, please print pages 2 & 3 of the application/direct debit mandate form. When you have completed all the fields, please post it to Glen Fuel Services Ltd. Accounts Department, Croghan Industrial Estate, Arklow, Co. Wicklow. To download the Budget Plan application form, click here.
Alternatively, you may be interested in our Winter Fund payment plan.
New and existing customers who transfer onto the Budget Plan or Winter Fund packages will receive a FREE bespoke, limited edition Glen Fuels reusable travel mug.
Exclusive to Budget 90 Customers:
Spread the cost of your annual

boiler service

over 12 months. A serviced boiler saves you money by burning less fuel.

Reduced petrol/diesel with the Glen Fuels Family

Fuel Card

.
---
Notice: Oil is a product that responds to economic and political activity. We reserve the right to alter the terms and conditions, including the deposit and direct debit amounts, in response to market activity. Please check this page regularly for any changes.
Every Drop, Delivered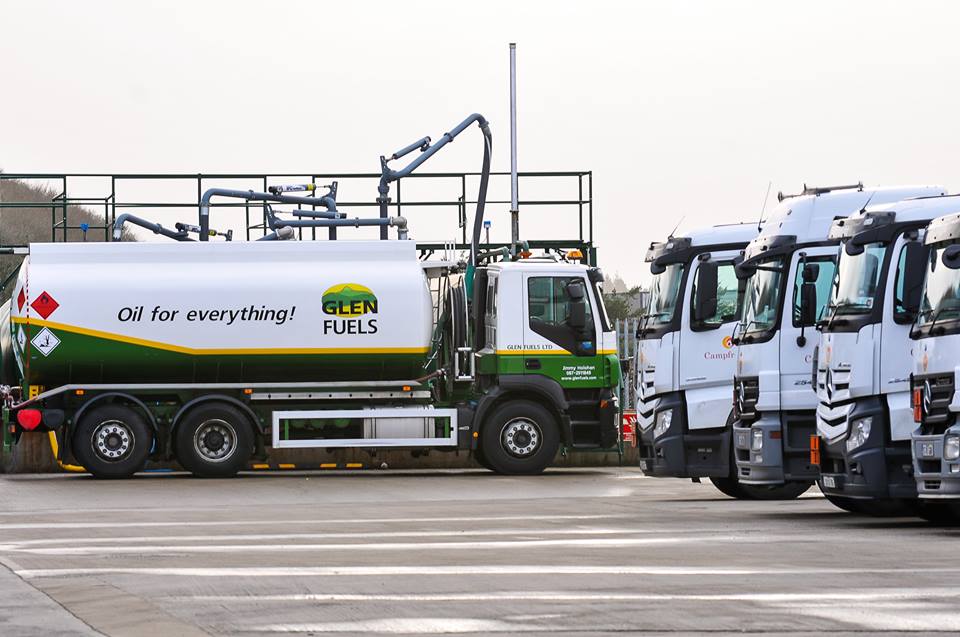 Our drivers arrive on time and every drop of kerosene or gas oil you have paid for is pumped into your tank from our state-of-the-art fleet of lorries with NSAI calibrated metres.
Nationwide Delivery


Our most popular products are available nationwide. GlenFuelsStore.ie is open 24/7.