AUGUST 2017 - The King of Greystones
Glen Fuels, sponsor of the King of Greystones Charity Triathlon, Sunday July 30th 2017 and main sponsor of An Tóchar GAA Club is thrilled that Alex Gray has been crowned #KingOfGreystones2017.
Alex completed the triathlon in 1hr 3mins with the time broken down as follows: 750M Swim - 13mins; 20K Cycle - 30mins; 5K Run - 18mins 40secs.
The new extension at An Tochar GAA Club built in December 2016 includes (light-filled with fantastic views) An Tóchar Fitness Centre, which is run by Alex. Alex coaches the U17 boys and mens football teams and the ladies will be training with him before too long.
Everyone in the community is welcome to train at An Tochar Fitness Centre - personal training and group classes cater to all fitness levels and are open to the public (members and non-members) from age 16 upwards (there's no upper age limit mums, dads, grannies and granddads). Classes currently include Bootcamp, Circuits, HIIT, Strength & Conditioning. For more information on all of Alex's services, check out P Squared Performance
Alex is now training for the Barcelona Triathlon in October and will be making the most of the great facilities available to him at An Tóchar Fitness Centre between now and then.
---
JULY 2017 - Putting the bounce into An Tochar GAA
Glen Fuels delivered a new coaching gear to the juveniles in An Tochar GAA.
---
JANUARY 2017 - An Tochar scores a hat-trick at The Co. Wicklow GAA Awards.
An Tochar won the 2016 Junior C Championsip
Tom Kenna was a deserving winner of Player of the Year - at just 20 years old, he is demonstrating great potential
Amy Murphy was picked as Player of the Year for the Wicklow Senior team. Amy is the star of the An Tochar team but she has also been busy clocking up huge scores for the Wicklow Senior team.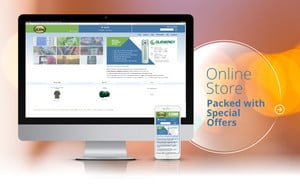 Delivering Nationwide
Range Cooker Additive
Lubricants
AdBlue
Oil Tanks
Diesel Storage Tanks
Magnus™ Monitors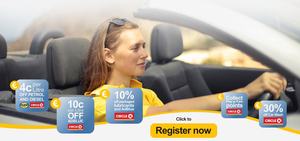 Glen Fuel Card - Personal
Discounts:
Cheap petrol and diesel
AdBlue, lubricant, carwash
Accepted at:
Circle K nationwide
Glen Fuels service stations
For commuting, play dates, general running around.
Terms and conditions apply.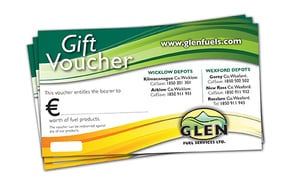 Gift Vouchers
The Glen Fuels gift voucher is the ideal gift for:
Christmas, Mother's Day, Father's Day, house warming, birthday, get well soon, new baby and christenings.
Redeemable in all depots, the heating oil gift voucher is very popular.
Purchase from your local Glen Fuels depot.