Blog » New Ross » Oil Tanks in 2021 are Empty. Is Yours?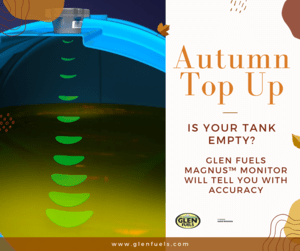 Cheap Oil Prices and Full Tanks...
Hot on the heels of Lockdown 1, 2020, oil prices collapsed. Our customers took advantage of these prices and filled the oil tanks to the top. In many instances, this was the first time the tank had ever been filled to the top. With the tank full everyone could forget about dipping it, running out, or ordering a top-up.
...Are Now Dry Tanks.
Now, 18 months later those full oil tanks are almost empty. Is yours?
Please remember to dip your oil tank this week as heating oil season is fast approaching.
Never Dip the Tank, Never Run Out of Oil Again!
If you dislike the dirty and dangerous job of dipping the tank, please speak to us about the Glen Fuels Magnus™ Monitoring System.
We've a nifty little gadget that we glue to the top of your tank. It's called Magnus™ Monitor.
Using 3D scanning technology it accurately measures the amount of oil in your tank.
You download the Magnus™ Monitor App to your phone and all the information you could ever need is available at your fingertips:
How much oil is in the tank (accurate to 0.1mm)
How much oil you use daily/hourly
How many days/months to your next fill
If there's a sudden drop in the oil level, it sends you a notification
Schedule a top-up with your regular Glen Fuels driver via the App
Exclusive to Glen Fuels:
No other oil company in the East and South-East of Ireland can offer you the ease, security and peace of mind that the Glen Fuels Magnus Monitoring System brings.
Your Magnus™ Monitor also sends a message to your local Glen Fuels depot when it detects you're running low. When this happens, we contact you to schedule a top-up.
Measures More than Oil:
The Glen Fuels Magnus™ Monitor System measures more than oil and can be applied to water tanks, dairy tanks and much more.
The Monitor and all services are FREE to Glen Fuels Budget Plan customers or just €4/month.
Speak to Tom at the New Ross depot for oil deliveries and monitoring services in South Wexford, South Carlow, South Kilkenny and East Waterford. Tel: 051-421814
Glen Fuels - Energy for Everything

Commercial Glen Fuel Card
Wholesale price less Glen Fuels discount at core sites
Discounts at Circle K
AdBlue, lubricants and car wash discounts nationwide
The Glen Fuel Card is the only independent fuel card valid at both Glen Fuels and Circle K nationwide.
Suitable for companies of all sizes - corporations, SMEs, sole traders.
Terms and conditions apply.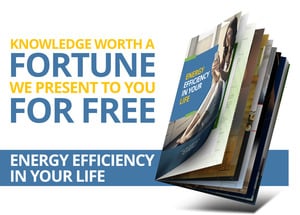 Insulation
Oil and Renewable Central Heating
Energy Rated Appliances
Kick the Car to the Curb
Generate Your Own Energy
The Cost of the Little Red Light
To download your FREE Glen Fuels eBook, click here.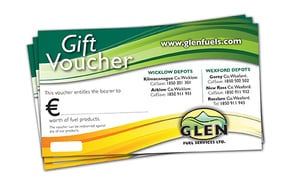 Gift Vouchers
The Glen Fuels gift voucher is an ideal house warming, Christmas, Mother's Day, Father's Day or birthday gift.
It is redeemable in all depots and it's very popular with heating oil customers.
The voucher can be posted to you or you may collect it from your local Glen Fuels depot.
Contact your local Glen Fuels depot to purchase.