Blog » Arklow » See Your Heating Oil Usage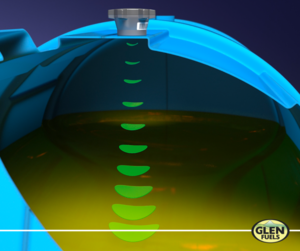 If there was ever a time to get your ducks in row with regards to your home heat management & budget before October 2022, that time is now!
Check out this new beauty from Glen Fuels. The Magnus™ Monitor is Glen Fuels' latest piece of technology, unrivalled by any other in the oil industry.
At a click of a button, you see in real time:
• oil quantity in tank
• average oil use per day
• historical usage data
• low level alert
In addition, Glen Fuels Magnus™ Monitor customers receive priority deliveries. This means whatever the weather your family stays warm and cosy when it matters.
How Does Magnus™ Monitor Work?
The Magnus™ has a cellular transmitter which sends information back to an app on your phone and to your local depot office. If your household is as busy as mine and you forget to check the Magnus™ App don't worry; the team at Glen Fuels keeps an eye so, you'll never run out again!
How Much Does Magnus™ Monitor Cost?
"What's the cost of the Magnus™ Monitor?", I hear you ask. It's completely free on our Glen Fuels Budget Plan scheme. Rather than paying a lump sum at any given time, the Glen Fuels Budget Plan spreads the cost of your home heating over the course of a year.
Glen Fuels Budget Plan:
To sign up to Budget Plan, you are required to pay a minimum one-off €500 (down payment) towards your first 500lt and set-up a minimum monthly direct debit of €120 and that's it! The down payment and monthly direct debit go solely towards your oil – there are no hidden costs or fees. A Glen Fuels team member will then call to your home to install the Magnus™ Monitor on your tank - it's a very quick and simple installation.
Plan Today for a Warm Winter:
While the sun is (hopefully) shining throughout the summer, you will start building up your Glen Fuels credit with full visibility of your oil tank's performance 365 days a year. During the summer months you will be able to monitor the cost of heating water for baths and showers.
Glen Fuels – Delivering Worry-Free Winters:
Take one burden away from your household with the Glen Fuels Magnus™ Monitor & Budget Plan.
For a further discussion contact me, Gary McKenzie, on 0402-93260 or contact your local Glen Fuels depot.
Go raibh mile maith agat.
Glen Fuels - Energy for Everything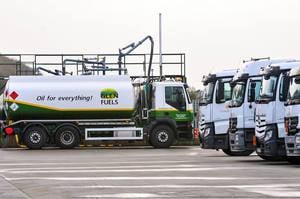 Every Drop, Delivered
Glen Fuels policy and technology ensure every drop of kerosene or gas oil you have paid for is pumped into your tank.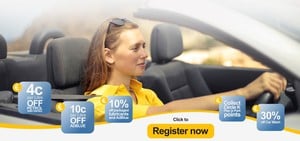 Family Glen Fuel Card
4cpl off petrol and diesel nationwide
AdBlue, lubricants and carwash discounts
The Glen Fuel Card is the only independent fuel card valid at both Glen Fuels and Circle K nationwide.
Suitable for everyone in the family - commuters, play dates, medical appointments, general running around.
Terms and conditions apply.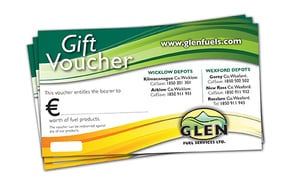 Gift Vouchers
The Glen Fuels gift voucher is an ideal house warming, Christmas, Mother's Day, Father's Day or birthday gift.
It is redeemable in all depots and it's very popular with heating oil customers.
The voucher can be posted to you or you may collect it from your local Glen Fuels depot.
Contact your local Glen Fuels depot to purchase.