News » Have You Serviced Your Boiler?
2018-09-25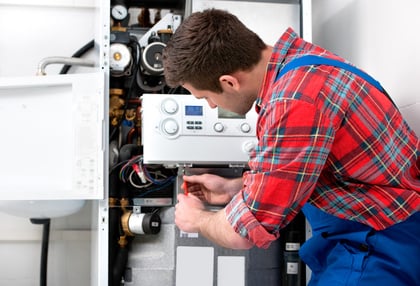 Oil Boiler Service:
Your central heating worked very hard during winter 2017/18 as we suffered Ophelia, Emma, Beast from the East and freezing temperatures.
There's a definite autumnal chill in the air and many homes are giving the heat a boost here and there. Please make sure you have serviced your boiler before winter 2018/19 kicks in.
What's the worst that can happen if you skip the Boiler Service?
It safeguards the health and safety of your children, spouse, parents, pets and visitors.
Home insurance is null and void if the boiler has not been serviced within the past 24 months.
If you are a landlord, you are legally required to ensure the boiler is serviced.
Tenants should check their lease in case it states the tenant is responsible for the oil boiler service.
Enda Nolan services boilers for Glen Fuels for our customers in North Wicklow, South Dublin and the greater Arklow and Gorey area. Please prioritise your boiler service. With Glen Fuels you can pay just €10 month if you are signed up to the Glen Fuels Budget Plan payment facility.