News » Magnus™ Monitors Kept Glen Fuels Customers Warm this Winter
2021-02-28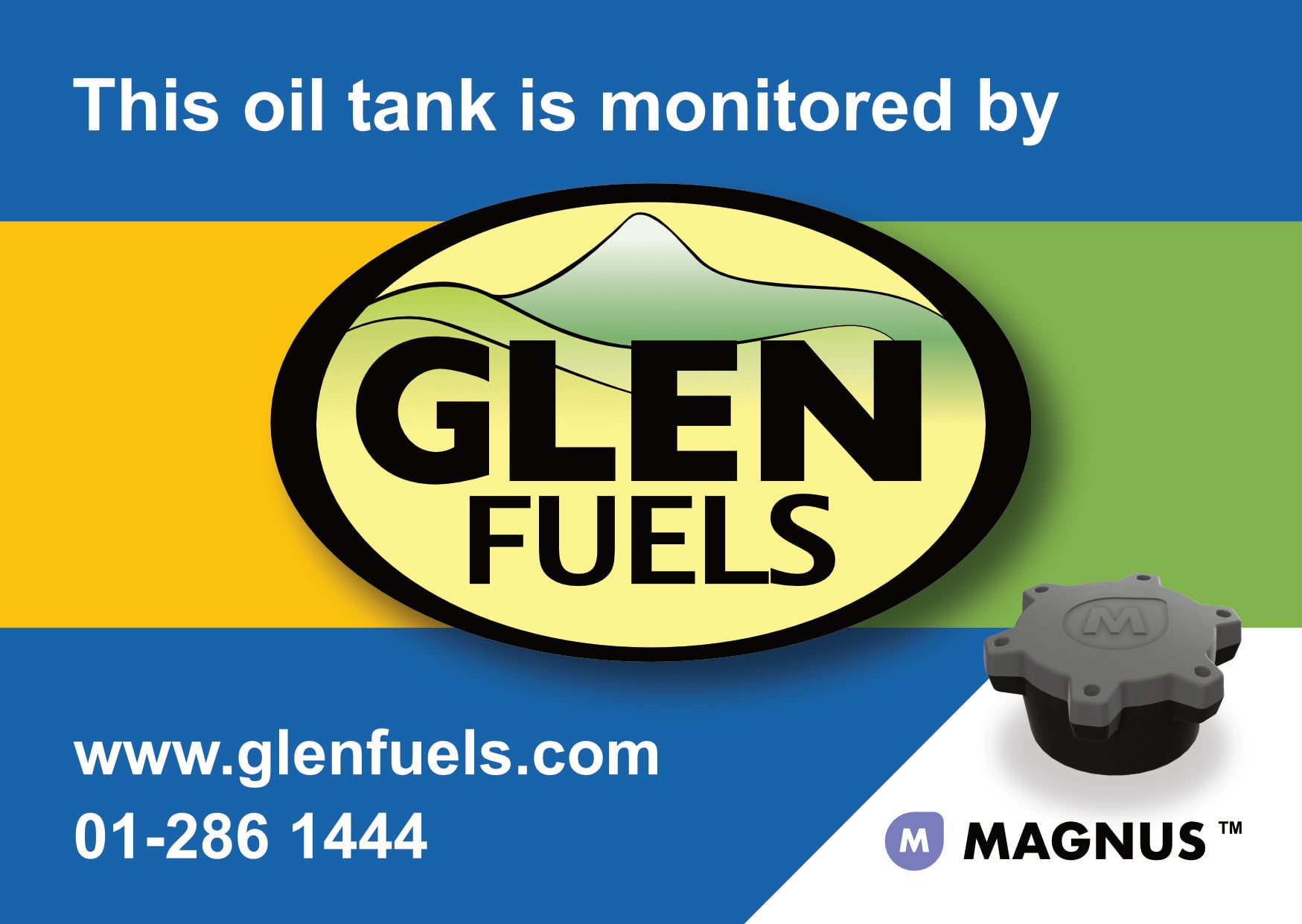 Magnus™ Monitors Worked Wonders this Winter
When we began installing the Glen Fuels Magnus™ Monitor System in September 2020, we tried to get as many installed as possible before the cold winter months. We now have 600 monitors installed that give Glen Fuels customers the peace of mind that they will never have to worry about running out of oil – and more importantly, not having to dip their tanks in the cold, wet, and dark Irish winters!
Magnus™ Monitor helped Glen Fuels customers during cold weather
From the comfort of their couches, Glen Fuels customers can monitor their tank and request a topup.
The Glen Fuels Magnus™ Monitor System allows our customers to monitor their heating oil tank, and more importantly plan for their next fill of oil before the roads become inaccessible due to ice and snow.
No more guessing if its' time for a fill!
The app notifies customers that it's time to order a fill, once the level of oil in the heating oil tank hits a predetermined threshold.
One less worry during Covid lockdowns
The Glen Fuels Magnus™ Monitor System has helped those working and studying from home during the two winter lockdowns.
The app shows customers their average daily usage. This feature allows customers to keep an eye on how much oil they are using, and ultimately, reduce consumption wherever possible.
The future for Magnus™ Monitors in Glen Fuels
As we approach the dying days of the cold winter months, and oil prices continue to rise, the Magnus™ Monitor and app will prove to be a valuable tool for Glen Fuels heating oil customers as it allows them to plan ahead for their fills, keep an eye on their consumption and guarantee that they are kept warm before the summer arrives.
If you'd like to sign up and get a head start on winter 2021, please email monitoring@glenfuels.com or phone 01-2861444.
Glen Fuels - Energy for Everything