News » Sludge in Your Heating Oil Tank
2021-04-24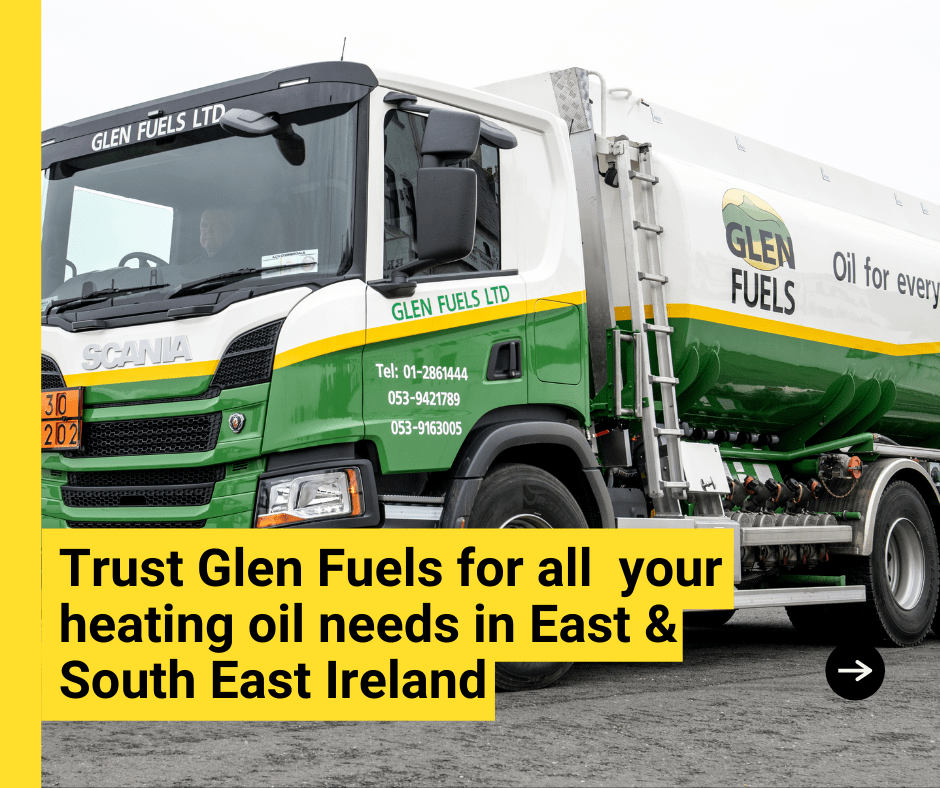 How to Clean a Heating Oil Tank!
As you read this blog, your heating oil tank is accumulating a thick, gel-like sediment called "sludge" - like the slime kids play with.
This Spring give your heating oil tank a spring clean and enjoy a warm home all day every day from September onwards, and spend less on heating oil.
Every six months your car is serviced and the oil and oil filter changed. Sludge accumulations in your home heating oil tank are inevitable so it too deserves some TLC every three years.
What is heating oil sludge?
Heating oil sludge (sediment) is dark, gooey substance that accumulates over time at the bottom of your oil tank. It consists of dirt, debris and moisture that enter the tank each time it is opened in addition to microorganisms that feed on oil and other fuel byproducts.
The moisture pools at the base of the tank and can corrode the tank from the inside out. This is why we always recommended buying a bunded oil tank. Where oil and water meet is where microbes feed and convert your oil into sludge that sticks to the tank.
If you usually have a mostly-empty tank, especially during the summer months, you are prone to developing sludge. This becomes apparent in mid-autumn or early winter when it's time to turn on the heat.
How to Clean Your Heating Oil Tank:
The past three winters in Ireland have been long and hard. Since 2017 our heating systems have been working harder than ever - we've had status red weather warnings, snow drifts, hurricanes and extended lockdowns. Oil tanks have been topped up more frequently than ever before, which means your oil tank needs a clean.
You can clean the tank yourself (lots of tutorials online) or you can hire a certified and insured professional to do the job (this is our recommendation).
Should I Worry About Sludge in the Oil Tank?
Sludge contains microbes, rust and various contaminants that can corrode your oil tank. If this causes a leak, your grounds and buildings can be contaminated as can the grounds and buildings of your neighbours. Depening on your location, leaking oil can also enter the local water supply. This is an insurance nightmare and not something you want to experience.
If you are prone to heating oil run-outs or letting the level of oil in the tank get very low before topping up, sludge can enter the supply line blocking and/or damaging your heating system and costing you in repairs. If your system is clogged, you will be using more fuel than your home really needs, which is costing you money.
How to Prevent Oil Tank Sludge:
1. Top-Up On Time
The best way to prevent sludge blocking or entering your heating system is to top-up before it gets too low. The Glen Fuels Magnus™ Monitor System is a radar oil tank monitor. Through the app, you set the oil level limit. When the oil drops to that level, the monitor notifies you via an app that it's time to top-up, which you can do via the app. We recommend setting the level to 50%.
2. Use Biocide
An heating oil additive can prevent sludge buildup. We recommend Exocet Cooker Additive added to the tank when it reaches 50% full and just before your delivery arrives.
3. Keep an Annual Eye on Your Oil Tank
While the oil tank needs to be cleaned every three years, it also requires basic annual maintenance to keep it in proper working condition. Read up on our annual checklist - which is the responsibility of all homeowners, landlords and tenants. We recommend hiring a certified and insured professional to change the oil filter, change the hose, carr out other work and look for sludge deposits.
4. Only Use Quality Oil
Glen Fuels only uses premium quality oils that are more refined and contain fewer contaminants. The better the oil you put in the tank, the slower your sludge buildup will be. All Glen Fuels gas oil and kerosene is traceable.
Glen Fuels is a member of UK and Ireland Fuel Distributors Association (UKIFDA) and The Fuel Distributors Association Ireland (FDAI's), which means we adhere to strict industry best practice.
We also maintain our own tanks and delivery truck tanks to the highest of standards and they are cleaned regularly.
As a reputable supplier with a stellar 35 year reputation, Glen Fuels can deliver clean fuel and advise you, if you have any questions about your heating oil tank.
5. Keep Fuel in the Tank from March to September
When the tank is full while sitting idle over the summer months, there's less room for air and water vapor to enter and damage the tank - the sun will create humidity in the tank and the less space it has to develop, the better for you. Glen Fuels recommends the tank level be maintained at 50% full from March to September.
Glen Fuels - Energy for Everything
Glen Fuels has been delivering heating oil throughout the East and South East of Ireland since 1986. There is nothing we haven't seen or heard when it comes to gas oil and kerosene. If you need any information on the points in this article, please contact your local Glen Fuels depot.