News » September Pay Monthly Heating Oil
2022-09-06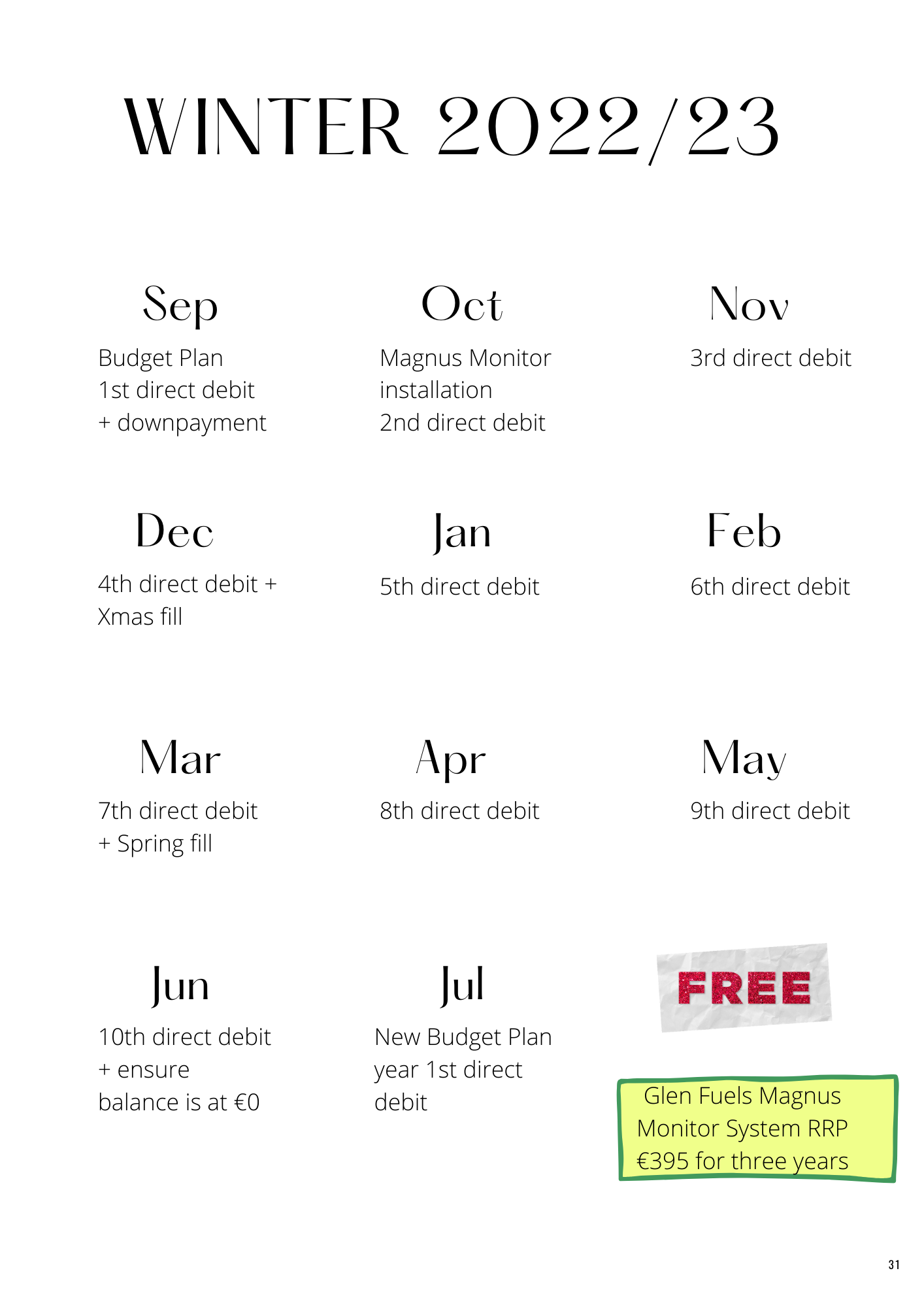 Pay Monthly Home Heating Oil
The Glen Fuels Budget Plan (pay monthly heating oil) officially starts on July 1st annually.

BUT you can join at any stage pro-rata.
The Budget Plan is for kerosene and gas oil users.
September Budget Plan
The next direct debit date for this month is September 20th.
If you sign up in September, we will calculate the direct debit based on 10 monthly payments.
Please click here to sign up online.
To preview the T&Cs, please click here.
Glen Fuels Magnus™ Monitor System
As soon as your application has been processed, we will schedule the installation of the Magnus™ Monitor onto your heating oil tank.
For the duration of your time on Budget Plan, you will receive the Glen Fuels Magnus™ Monitor System free of charge (RRP €395 for three years).
Free Magnus™ Monitor*
Free Magnus™ Monitor Installation
Free Glen Fuels Monitoring Service
Free Magnus™ Monitor App
Oil tank level
Daily usage
Order online
Notification of sudden significant drop in oil level
Free Glen Fuels remote oil level monitoring
Free Priority Oil Deliveries
Glen Fuels - Energy for Everything