News » Don't get spooked this heating oil season
2022-10-01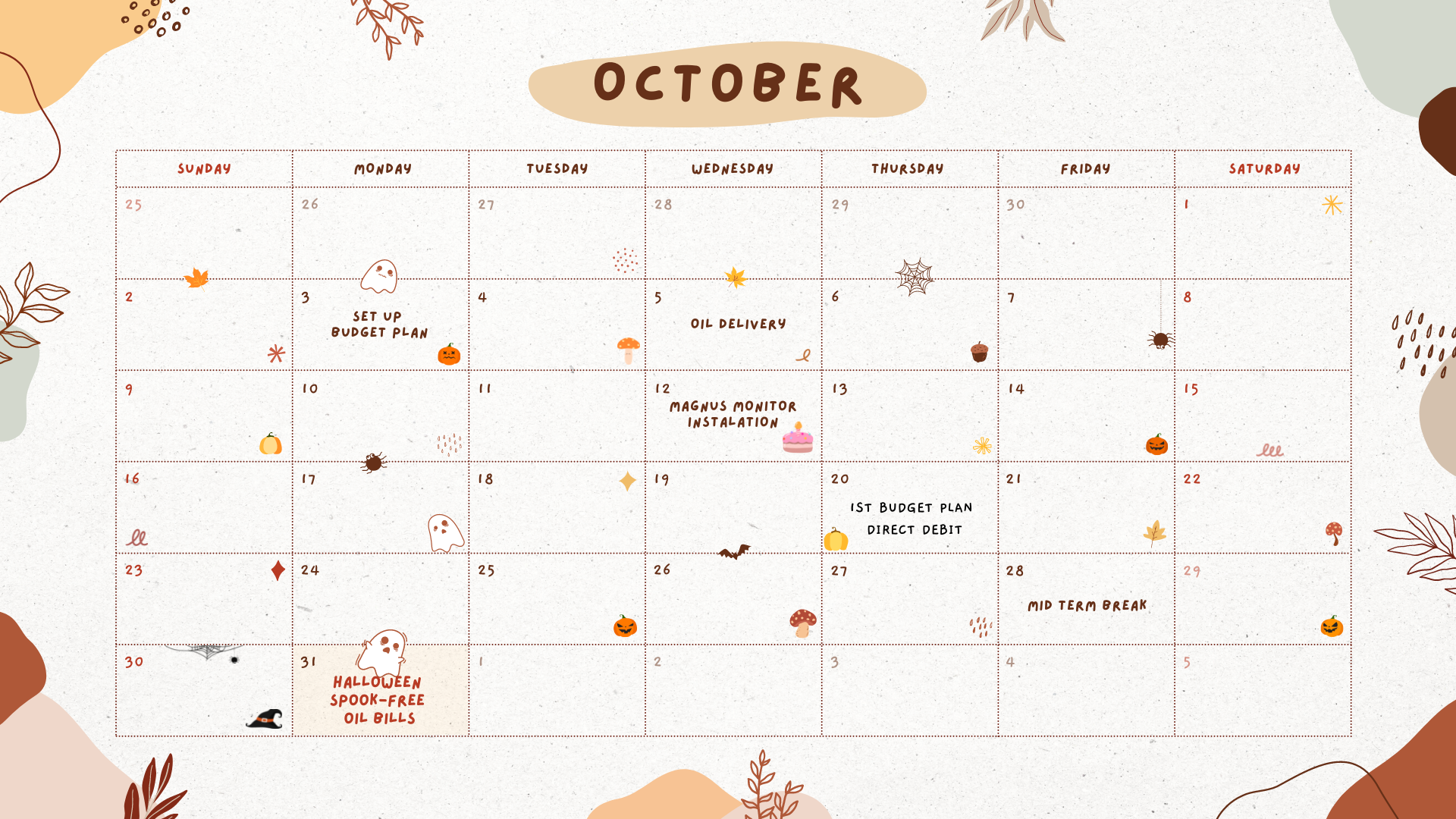 Frightful Heating Oil Bills:
This Hallowe'en seaon, don't let heating oil bills spook you.
The Glen Fuels Budget Plan has helped our customers weather harsh financial times in the 1980s and the naughties.
Glen Fuels Budget Plan:
The Glen Fuels Budget Plan paces your heating oil payments evenly over 12 months (pro-rata from July 1st).
This allows you to budget for heating oil and other responsibilities.
Pay for first delivery in full (capped at 500 litres)
Future deliveries are covered by monthly direct debit
Receive FREE Magnus™ Monitor (RRP €395 for 3 year min. contract)

See how much oil you use daily, weekly, monthly
Order oil online
Receive priority delivery during busy times
Pay Monthly Heating Oil:
For further information and online applications, click here.