Fuel Your Fleet with Glen Fuels Fuel Card
Valid at 400+ service stations all over Ireland, the Glen Fuel Card benefits both the domestic and commercial road user.
The Smarter Way to Keep Your Car Moving:
Applicable to motorcycles, cars, jeeps, vans, trucks and lorries

Fixed weekly charge (price changes every Monday)

Cash free payment at the pump

Fortnightly direct debit payment

Cash-flow control

Pin security

Free sign-up

No minimum usage

​​Exclusive Glen Fuels prices at Glen Fuels depots

Competitive petrol, diesel, marked gas oil and AdBlue prices at at 400+ service stations nationwide.
Start saving money at the pump today:
If you would like to sign up for the Glen Fuels Commercial Fuel Card or the Glen Fuels Domestic Fuel Card, simply fill out the application form.
Complete all the fields and post the form to Glen Fuel Services Ltd., Croghan Industrial Estate, Arklow, Co. Wicklow. When you have been approved, your Glen Fuels Fuel Card will arrive by return post.
For companies with one or more vehicles on the road, this is the secure way to refuel.
Ideal for commuting students and employees and busy home carers.
Fuel Your Fleet
The Glen Fuels Fuel Card guarantees exclusive prices on petrol, diesel, marked gas oil and AdBlue.
The Glen Fuels Fuel Card is valid at Glen Fuels depots and Circle K nationwide.
The Glen Fuels Fuel Card gives you - the business owner - full control over company expenses.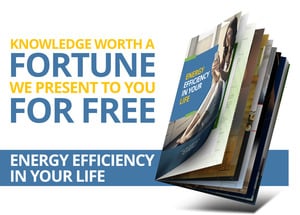 Heat Your Home for Less - Glen Fuels Top Tips
Tips and tricks to make your home a more energy and money efficient dwelling.
Save money around the house
Cut the cost of your commute
Tried and tested recommendations from Glen Fuels staff
To download your FREE copy, click here.
Environmentally Friendly Hot Water Costs 70% Less
The easy to install Glen Fuels hot water heat pump is ideal for homes and dairy farms. This pump will reduce your hot water bill by up to 70%.