Always Have Oil in the Tank
Each year 35% of our commercial customers run out of fuel.
No business in this day and age can afford to ever run out of oil.
Downtime costs money.
Save money by ensuring you never run out of oil.
Glen Fuels Magnus™ Monitor System:
Once we have installed the Glen Fuels Magnus™ Monitor System and App, you can:
Check the liquid level in multiple tanks anywhere, anytime.
Receive alerts of a sudden drop in liquid level indicating a leak/theft.
Receive notifications that it's time to top up.
AND
Glen Fuels is also monitoring the level of fuel in your tank at all times. As soon as we see you are due a top-up, we schedule a prompt delivery with your regular Glen Fuels driver.
The 3D Smart Oil Tank Monitor:
The level of SFGO in your oil tank is visible on your phone or laptop 24/7.
Magnus™ Monitors are the world's first remote radar liquid monitors.
Magnus™ Monitors are the most accurate liquid level monitors on the market.
Magnus™ Monitors were introduced to Ireland to Glen Fuels.
Never Run Out of Oil:
The Glen Fuels Magnus™ Monitor System completely eliminates run outs and saves you money.
Secure Storage:
It is likely you have on-site and off-site bulk storage tanks. Whether your tanks are 10 meters or 10 miles away, the Glen Fuels Magnus™ Monitor System gives you full visibility of their contents 24/7. This provides peace of mind against run-outs, leaks and theft.
Magnus™ analyses the data to provide sector-specific benchmarking.
Magnus™ measures more than just oil. It measures water, other liquids and bottles. More applications will launch in 2022.
Comprehensive Coverage:
Plastic and Steel Tanks:
The Glen Fuels Magnus™ Monitor System can be installed on plastic and steel tanks.
Please contact Andrew Keyes for further information.
Glen Fuels - Energy for Everything
The Magnus™ Monitor has been an operational game-changer for my commercial customers.

Dipping oil tanks using long sticks is an ancient, inacurrate and time consuming process that is often put on the long finger.

As a result, companies find out they've run out of oil when a lorry pulls up at the tank, which brings the production process to a grinding halt.

Once installed on the tank, the Glen Fuels Magnus™ Monitor System accurately measures your hourly, daily, weekly, monthly and annual oil usage. This information is visible on a smartphone or laptop. In addition, the team at Glen Fuels is able to monitor your tanks 24/7. We send a delivery before you run out of oil.

Theft and leakage are a constant concern for business owners. If the Glen Fuels Magnus™ Monitor System detects a sudden drop in the liquid level, the app notifies you immediately.
By Larry O'Brien, Glen Fuels Commercial Sales
My family owns the Coach House and Enniskerry Inn pubs and B&Bs.
We installed the Glen Fuels Magnus™ Monitor System at each of these premises.
The app enables us to remotely monitor the oil consumption at each premises.
Glen Fuels also monitors the two gauges. During lockdown, we received a call from Glen Fuels advising us that the level of oil in one of the tanks was reducing by a certain amount each day. While the premises is closed due to Covid, we have had one person living there.
From the point of view of security, it was reassuring to know that a separate set of eyes is keeping an eye on our oil. I would recommend the Glen Fuels Magnus™ Monitor System to anyone in the hospitality sector and to those with holiday and rental homes.
By Brian Lawlor, Co. Wicklow
Magnus™ Monitors Worked Wonders this Winter for Heating Oil Customers
Read more »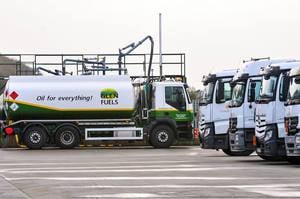 Every Drop, Delivered
Glen Fuels policy and technology ensure every drop of kerosene or gas oil you have paid for is pumped into your tank.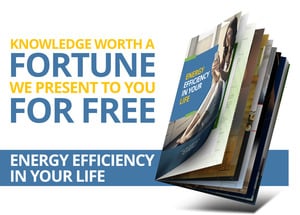 Insulation
Oil and Renewable Central Heating
Energy Rated Appliances
Kick the Car to the Curb
Generate Your Own Energy
The Cost of the Little Red Light
To download your FREE Glen Fuels eBook, click here.

Commercial Glen Fuel Card
Wholesale price less Glen Fuels discount at core sites
Discounts at Circle K
AdBlue, lubricants and car wash discounts nationwide
The Glen Fuel Card is the only independent fuel card valid at both Glen Fuels and Circle K nationwide.
Suitable for companies of all sizes - corporations, SMEs, sole traders.
Terms and conditions apply.