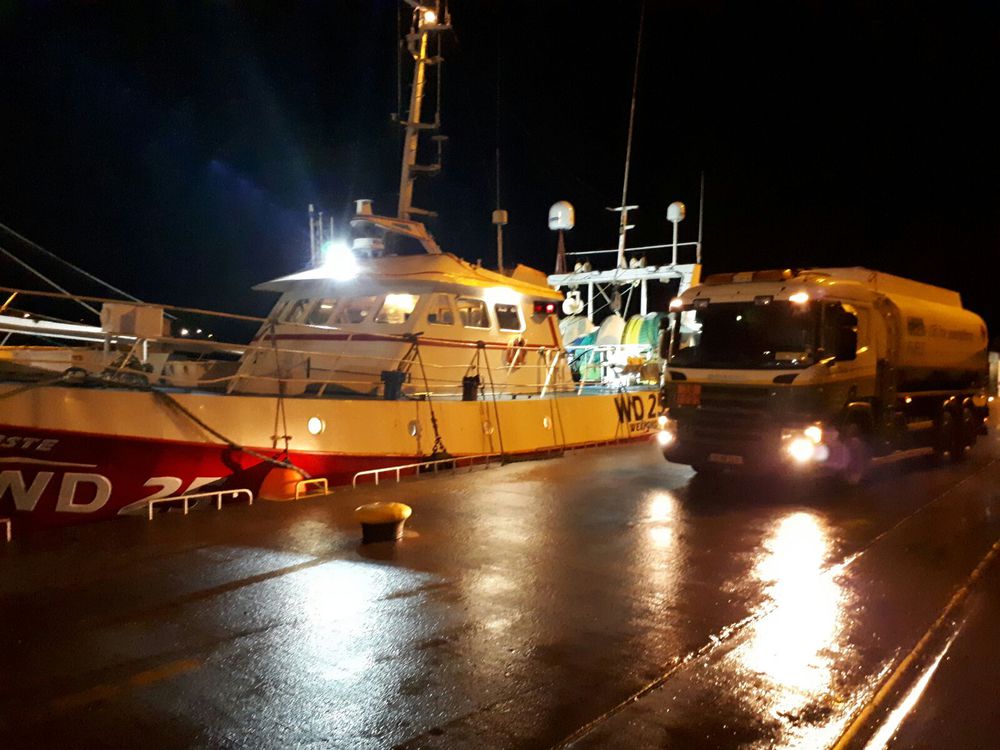 Flexible, highly responsive delivery service is key in this FMCG sector. Our sales team and delivery drivers are highly experienced at operating within these unique parameters.
Our mixed fleet, state-of-the-art tankers transport 200L to 37,500L of top quality marine fuels, per delivery, all along the East and South-East coastline from Dublin through Wicklow, Wexford, Waterford and into Cork.
With a strong reputation throughout the marine and bunkering sectors, Glen Fuels is the first choice for Irish and international fishing and shipping vessels at ports and harbours in the South East of Ireland.
You don't work 9-5:
Our marine sales managers and delivery drivers have been working in oil distribution for many years and have a profound understanding of your very unique needs.
Your dedicated sales manager will work with you to ensure you get a top quality oil, delivered when and where you need it, at a competitive price.
And we're super flexible:
As a Glen Fuels customer, you select a purchasing option that works for you:
Pay on delivery - cash, cheque, card
Debit/credit card payment over the phone
Credit terms, subject to your credit status
And we have a solid reputation for quality service:
Emergency delivery
Flexible delivery times
Guaranteed delivery
Highly experienced and efficient delivery drivers
Mixed fleet for deliveries ranging from 500 – 37,500 litres
13 lorries for fast response
State-of-the-art technology for accuracy and transparency of delivery
Fuel your vessel with Glen Fuels:
If you would like to include your vessel on the Glen Fuels delivery route, please contact our Rosslare depot. Alternatively, please visit our Bunkering by Glen Fuels website.
Farming Special Offer
Feeling the chill working on the farm? Visit GlenFuelsStore.ie for this summer giveaway.
Your Warm Home
Our family-friendly payment options are designed so you can enjoy a warm home all day, every day!
Fuel for Fisheries
Glen Fuels transports 200L to 37,500L of the highest quality marine fuels, per delivery, along the East and South-East coastline from Dublin to Cork.
Our marine department offers an unrivalled and flexible understanding of your unique needs.
Contact us: sales@glenfuels.com or download an application form.